Alternatives to University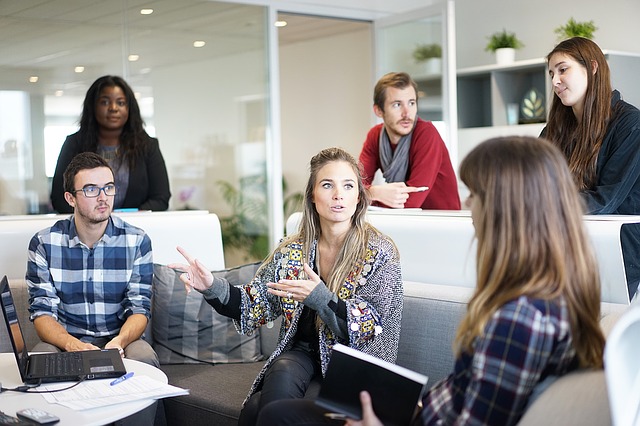 University isn't the only option. If you don't fancy throwing yourself to the mercy of the job market, there are some other options that will allow you to gain valuable on-the-job experience and work towards a qualification at the same time.
Your parents and teachers might be pushing university, but it certainly doesn't hurt to explore other options, particularly if you are daunted about the cost of higher education.
Higher Apprenticeships
An apprenticeship? Pah! How can that be a genuine alternative to university? Well, the most recently introduced apprenticeship is called a higher apprenticeship. These are the crème de la crème of apprenticeships.
To be eligible for one, you must have either completed an advanced apprenticeship, have at least two A-levels or equivalent.
These apprenticeships are designed to give you a higher level of training than your standard apprenticeship and are found in industries such as business, engineering and IT.
There aren't a huge amount of higher apprenticeships knocking about, but they provide an excellent opportunity for those who want to pursue a career in certain industries.
Even better, as well as vocational qualifications, some higher apprenticeships give you the chance to work towards a higher qualification, such as a foundation degree, HND, or undergraduate degree.
There are some higher apprenticeships which will give you a master's degree level qualification.
Examples of the big-name employers who offer higher apprenticeships: Aviva, Airbus, Capgemini, IBM, Jaguar, Visa Europe, PwC, Deloitte, and Balfour Beatty.
School Leaver Programmes
Another option similar to a higher apprenticeship is the school leaver programme. These bad boys are having a bit of a moment.
Very similar to higher apprenticeships (and sometimes incorporating a higher apprenticeship as part of the scheme), school leaver programmes are marketed as THE alternative to university for high-achieving, ambitious students.
Popular in sectors like finance and accountancy, these programmes aim to attract good A-level students who don't fancy the high cost of university or want to leap straight into a career.
Competition for places is fierce and entry requirements can be high; although some only require applicants to have two A-levels.
These programmes might combine work experience with intensive training and the chance to gain a professional qualification (e.g. in accountancy) or an undergraduate degree. That's right! You don't necessarily have to sacrifice a university education.
Degrees or professional qualifications are usually built into the programme and employers will often cover or contribute to the cost of completing the qualification. That means no tuition fees, or cheaper tuition fees at the very least.
Examples of big-name employers who offer school leaver programmes: National Audit Office, Grant Thornton, Deloitte, National Grid, Bishop Fleming.
Sponsored Degree Programmes
If you're determined to get an undergraduate degree, then sponsored degree programmes could be a good option. A variety of different types of sponsored degree programmes are up for grabs in the UK.
You might work full-time for a company whilst studying part-time for a degree. Alternatively, you might get a scholarship from an employer and combine it with a series of work experience placements at the firm.
Like higher apprenticeships and school leaver programmes, sponsored degree programmes are still very much restricted to a limited number of industries and employers.
You probably won't find many sponsored degree opportunities for traditional degree subjects, but there might be more scope for sponsorship in more vocational areas.
Examples of employers that offer sponsored degree programmes: Ernst & Young, PwC, National Grid, Rolls-Royce.
Ultimately, it's up to you to do your reseach and suss out which is the best option for you. Following the traditional route of going to university might fit in better with your career plans or the alternative routes might be just the ticket.
Got a question about your career? Don't be shy, ask away on our AllAboutSchoolLeavers Facebook fanpage.