Womble Bond Dickinson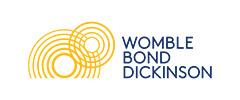 Law
Intermediate Apprenticeships
Profile
Womble Bond Dickinson is a progressive, forward thinking firm, with transatlantic capacity and understanding of our local markets. Womble Bond Dickinson has more than 420 partners and 1,000 lawyers across 8 offices in the UK and 15 offices in the US. The combination puts Womble Bond Dickinson in the UK's top 20 and in the top 80 in the US listings.
It matters to us that we have the right people working alongside us but, actually, there isn't a typical Womble Bond Dickinson person. Our people come from diverse backgrounds and bring a range of experience – and that's important to us.
School leaver opportunities
Womble Bond Dickinson has a number of opportunities across each of our locations for developing your skills and gaining work experience as part of our early careers programme.
Our early careers programme includes insight days and structured work experience weeks for students age 16 and above, who are interested in working in a legal environment including support roles.
Our insight days will give you an insight into the work of a commercial law firm with an introduction to a career in law, skills workshops and an opportunity to meet people from around the business.
Our work experience weeks start with an insight day followed by four days within the business, networking with professionals and gaining valuable work experience in both legal and support roles.
Apprenticeships
In September 2014 we launched the first of our apprenticeship programmes. We recognised the importance of creating alternative routes into the profession for those who wanted to get their first foot on the career ladder sooner rather than later. We also wanted to develop our own home grown talent to ensure a continued pipeline of paralegals, future lawyers and support functions.
Our well established Paralegal Apprenticeship runs over two years. You'll work within our paralegal team, giving you access to a wide range of clients and types of work. Our legal apprenticeship offers school leavers and those who choose not to go to University the opportunity to gain formal legal qualifications and a role in the profession through paid, on-the-job training as an apprentice paralegal.
Our new Solicitor apprenticeship is a direct route to becoming a qualified solicitor without the requirement to go to university. Over the six years, you'll develop an amazing set of skills and a wealth of valuable experience whilst earning a good salary. You will spend time across a variety of legal and support teams covering a wide range of work and training.
It's no secret that we're an ambitious firm. All of our people contribute to our success, not just our lawyers. They rely hugely on the support they receive from our equally talented business professionals. We are recruiting and training apprentices in a variety of our support teams with our dedicated secretaries, IT experts, HR Professionals, skilled recruiters and facilities managers.
As a growing firm, we have plans to create more of these roles!
Salary & benefits
Competitive salaries with a wide range of flexible benefits.
Requirements
We recognise that each of our teams have different needs and therefore the requirements for each role will vary. We will ask for a CV and cover letter with later stages being a video/face to face interview and an opportunity to meet the team.
Apply
To see Apprenticeship opportunities click here
To find out more about opportunities at Womble Bond Dickinson click here
To find out how to get involved and more about what they look for, click here.