EY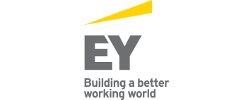 Accounting, Business & Admin
Higher Apprenticeships, Insight events, Degree Apprenticeships
Editorials
Profile
EY is one of the biggest and most exciting professional services firms in the world. But what does "professional services" actually mean, and what do we really do?
Our people use their business skills to advise our clients on how they can make better decisions on how their businesses are run. We work with small business owners, huge multinational organisations, and exciting start-ups – even governments.
The school leavers that join us are ambitious for their futures – just as we are for ours. Vision 2020 is our ambition to become the most distinctive professional services organization. We have a purpose too, a big idea that we all believe in and work towards: everything we do is geared towards building a better working world.
EY is divided into four different areas, we call these our service lines. Each of them helps clients with different questions and issues. Because business issues are often interconnected, EY people in different services lines share their skills and knowledge with each other.
Find out more about our opportunities for school-leavers on our website.
School leaver opportunities
EY do not currently run a School Leaver Programme.
Apprenticeships
EY now run an apprenticeship scheme. Check them out here!
Discover EY
EY Business Apprenticeship.
EY Choices
EY Business Academy
Salary & benefits
As well as a starting salary of up to £21,500, you can look forward to benefits that include a pension (up to 6% matched contributions), bikes for work, a subsidised gym membership, season ticket loan, sports teams and annual travel insurance.
Requirements
To be eligible for the EY experiences, see each individual job requirements.
Apply
The first step is to apply online. Here you will find out about all of the stages of our recruitment process, as well as some hints and tips to help you prepare and stand out. If you'd like to speak to someone about your application then contact one of our recruiters at eyschools@uk.ey.com or tweet @EY_SchoolsUK.