Pinsent Masons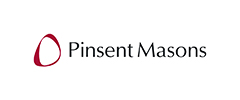 Profile
Pinsent Masons is a full-service commercial law firm. We respond to the pressures and opportunities facing global businesses with innovative solutions. We advise clients with global operations and recognise that giving a first class legal service goes beyond purely legal guidance. A solid understanding of local cultural and commercial issues and an innovative approach underpins all of our advice. We understand the key political, economic, commercial and regulatory issues, helping to minimise risk and maximise opportunities. We have particular expertise in five key global sectors; Advanced Manufacturing & Technology, Energy, Financial Services, Infrastructure & Real Estate.
School leaver opportunities
Pinsent Masons offers a School Work Experience programme which is specifically designed for students aged 16 years and above currently studying their AS, A-Levels, Highers (or equivalent) or for those on a gap year prior to University. We give ambitious candidates the chance to experience life at a top law firm during a 1 week placement. By undertaking our work experience programme, you will demonstrate your proactive approach and give your CV a real boost! You'll gain a valuable insight into the commercial world and find out if law is the right career for you.
Find out more information here.
Apprenticeships
Our Paralegal and Business Operations apprenticeship programmes offer an attractive route into a commercial, professional services environment for driven and ambitious candidates. Our 'earn as you learn' qualification pathway offers the opportunity to combine academic study with work-based learning; simultaneous exposure to university and commercial environments; and potential future qualification and career opportunities on successful completion of a level 3 apprenticeship.
Find out more information here.
Salary & benefits
Apprenticeship Programme
London - £18,564
Birmingham, Leeds and Manchester - £15,925
School Work Experience
Unpaid placement
Requirements
The minimum academic requirements that all our apprentices and work experience applicants are expected to meet or exceed are:
•A minimum of 5 GCSEs at grade C or above, including Mathematics and English or equivalent
•3 A-levels or equivalent at grade B (predicated or obtained)
If you do not meet any of the above criteria but there are mitigating circumstances which explain why you have failed to meet the minimum academic requirements, please include this in your application form.