Traineeships & Key Skills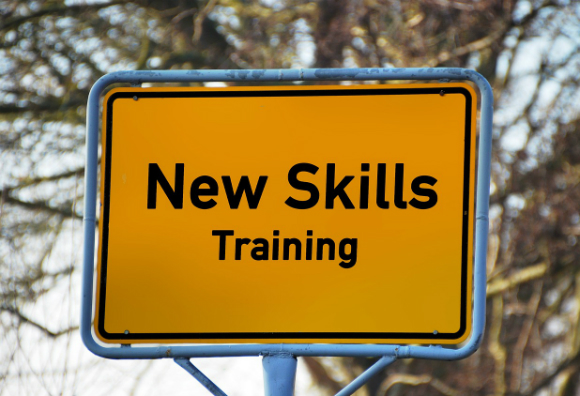 So what exactly do you get from doing a traineeship?
The Department for Business Innovation and Skills, and the Department for Education, define the aim of traineeships as: "Supporting young people to develop the skills for apprenticeships and sustainable employment."
What this means in practice is arming young people with key skills: the basics of literacy and numeracy that all employers expect from their recruits. People with key skills are far more likely to find long term, sustainable employment than those who do not.
English and Maths GCSEs
All young people undertaking a traineeship are required to study English and Maths unless they have already achieved a GCSE at A*-C in those subjects or, for those 19 or above, a functional skills qualification at Level 2.
Young people aged 16 to 19 taking part in a traineeship are expected to continue to work towards achieving a GCSE A*- C, taking functional skills as stepping stone qualifications.
Where taught, English and maths should build on the level of the qualification already achieved, so a student who has achieved a GCSE Grade D or a Level 1 qualification should be taught at Level 2 rather than Level 1, for example.
Read More
New GCSEs in English and maths have been available since 2015. These qualifications include a greater focus on the more applied aspects of English and maths, such as problem solving, writing for different purposes including factual writing, as well as spelling and grammar.­
Providers should aim to support young people to complete their English and maths qualifications within their traineeship where possible.
Functional skills qualifications
For those aged 19 and over, functional skills qualifications alone may be more appropriate than GCSEs. Functional skills regarding maths consists of mathematical problem solving and decision making using numbers, with tasks simulating the natural occurrence of numerical reasoning within real life contexts.
Functional skills English consists of speaking and listening, reading and writing tasks which simulate the need for English language skills within real life contexts; including usage of spelling, grammar and presentation skills.
Functional skills training also includes IT as some tasks demand independent use of all forms of IT: problem solving, research and interpretation.
In short, as part of your traineeship, you will be able to develop your English and Maths skills alongside your work-specific training.
More articles like this