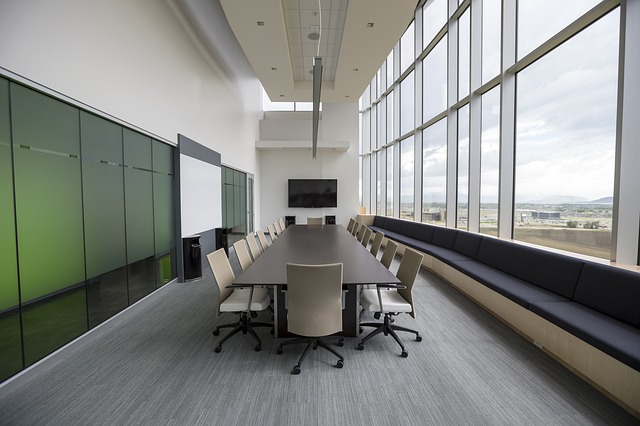 Who holds group interviews?
Group interviews are more common than you might think. Employers like using them for apprenticeship candidates as they can see how well you work in a team and how you interact with others.
Group interviews are used by all sorts of employers. They might be the first stage in an interview process or part of an assessment centre. Usually a group interview will involve a situation where you're interviewed alongside a group of other candidates who will have probably applied for the same role as you.
You might simply be put in a group and asked questions. Alternatively, you might have to deliver a presentation to the group, or you might be asked to discuss or debate an issue with the other candidates.
What are they looking for in a group interview?
The problem with group interviews is that sometimes they lure people into a false sense of security. They are definitely not the time to sit back and relax. Most companies will be looking for candidates that fulfil a set list of criteria. You can usually get a sense of these from the company website or apprenticeship job description. Otherwise, generally speaking, there are some skills to look out for:
Group interview skills
- Negotiation skills;
- Teamwork;
- Assertiveness and confidence;
- Communication skills;
- Leadership skills;
- Ability to take and give criticism.
Do I need to prepare for a group interview?
Yes! You'll probably need to do the same preparation you would do for a normal face-to-face interview. That means researching the company and the role, identifying the potential qualities they are looking for in a candidate, and figuring out how you match up to them. You might want to practice having formal discussions and debates with your friends. If you are still at school, you could try and get more involved in classroom debates or even join the debating club to hone your skills.
How can you impress in a group interview?
So how can you attract the attention of the interviewer? One thing you don't want to be is the shy, retiring type who doesn't say a single word. On the other hand, if you are excessively loud and obnoxious, recruiters probably won't be impressed with you either.
The key thing to remember is that you are not there to take other candidates down dog-eat-dog style. You are there to knock the socks off the employer. So be polite and friendly with the other candidates. Before the interview, introduce yourself to them, don't moodily try to stare them down or try and psych them out. Keep a firm lid on your inner Mike Tyson.
During the interview, you'll want to appear assertive, persuasive and diplomatic. Try and establish yourself as a leader, not a follower. Show positive language and behaviour and don't be afraid to get stuck in. Also, remember it's about the quality of what you say and what you contribute to the group interview, rather than the quantity of what you say (or how loud you say it).
Leadership in group interviews
The trickiest part of group interviews tends to be if they invite you all to participate in a debate or discussion. It's a delicate balancing act: how can you show leadership and teamwork without appearing overly domineering?
Leadership isn't just about shouting louder than the others; it's also about managing people and engaging everyone in the group. If you feel like someone else is talking too much, then invite someone who hasn't said much into the conversation. You can also show leadership skills by keeping the discussion on track. If you feel like the group is getting bogged down over one issue, try to move them on. Also, don't be afraid to offer something different to the consensus, or disagree with another candidate. Don't talk over others, though; try to keep your cool.
It's all about interaction!
Essentially, the employer will be looking at how you communicate and interact with your peers. So you should always listen to what they are saying and try to appear interested and engaged throughout the whole group interview. Believe us, the candidate looking at their nails and surreptitiously trying to see how much time is left probably won't get the apprenticeship.
More on interviews:
More articles like this