RSM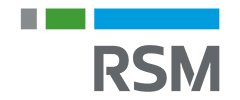 Accounting
Higher Apprenticeships, School leaver programmes
Profile
Welcome to RSM. As one of the largest networks of audit, tax and consulting firms in the world, we help school leavers kick-start their career in business.
Whether you join us in audit, tax, consulting, risk advisory or accounting, you'll enjoy a powerful combination of on-the-job learning and structured training – not to mention an impressive client list to work with. We support organisations across a wide range of sectors, so you could be working with premier league footballers and tech start-ups one day, and charities and multinationals the next.
When you join RSM, you'll discover a culture that nurtures individuality and celebrates fresh thinking. You'll gain access to an environment where everyone is supported to reach their potential, with personalised training that fits your goals and annual salary reviews. With us, you'll always be moving forward.
And with access to a global network spanning more than 120 countries, you'll have a world of opportunity to build the career you want.
It's your career. Own it at RSM.
School leaver opportunities
We offer a range of programmes so you can pick the one that's right for you. Whichever option you choose, you'll earn while you learn, gaining hands-on business experience as you work towards your professional qualifications.
Choose a career in tax and help businesses and individuals comply with the latest regulations and pay the right amount of tax.
Or join our consulting department to help organisations thrive in a constantly changing world. You can also join our technology consulting team that helps organisations understand how technology can help them reach their goals.
There are opportunities in our external audit department, which checks whether an organisation's financial statements provide a fair and accurate reflection of performance.
Or join our internal audit team to decide whether an organisation has the right systems and control processes in place to manage potential risks.
Think about a career in fraud to help companies manage fraud risks. Become part of a team that launches investigations to find the facts when fraudulent activity is suspected.
There are also opportunities in our technology risk team. Help organisations identify and mitigate technology risks and protect their networks from cybercrimes.
Or choose a career in our accounting and business advisory department. Check companies' financial statements comply with regulations, advise on business strategies and provide organisations with financial forecasts and management accounts.
Apprenticeships
See the website to find out more about what RSM have to offer.
Salary & benefits
RSM offer a competitive salary plus benefits, visit their website for more information.
Requirements
At RSM, we don't just look for good exam results. We think passion, personality and originality are just as important.
A minimum of 5 GCSEs grade C and above, or 5 National 4/5 qualifications (or equivalent), including Maths and English Language,
240 UCAS points across your 3 best A-Levels or 4 Highers/ Advanced Highers,
Or
A predicted/obtained 2.2 honours degree.
Apply
Applications can be made directly through RSM website.