GlaxoSmithKline (GSK)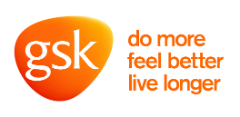 Profile
Want to help tackle some of the world's biggest healthcare challenges? We're a global company delivering billions of innovative products every year, helping boost the health of hundreds of millions worldwide. Join us and whatever role you're in – from scientific research to engineering, from sales to finance – you'll help people do more, feel better, live longer.
Join 100,000 dedicated people in over 150 countries We're looking for the next generation of bright, ambitious school leavers to help bring our healthcare products to even more people. Excited by the thought of an apprenticeship, internship or graduate role where you transform the lives of others, as well as your own?
We're 100% open to all talent – whatever your gender, marital status, religion, age, colour, race, sexual orientation, nationality or disability. We want to recruit the right people for GSK from the widest possible backgrounds, so we can better serve the diversity of our patients and consumers.
And also because it's the right thing to do
School leaver opportunities
GSK are not currently offering School Leaver Programmes
Salary & benefits
Competitive plus benefits.
Requirements
Requirements will vary depending on the job role. Please see the individual roles for more details.