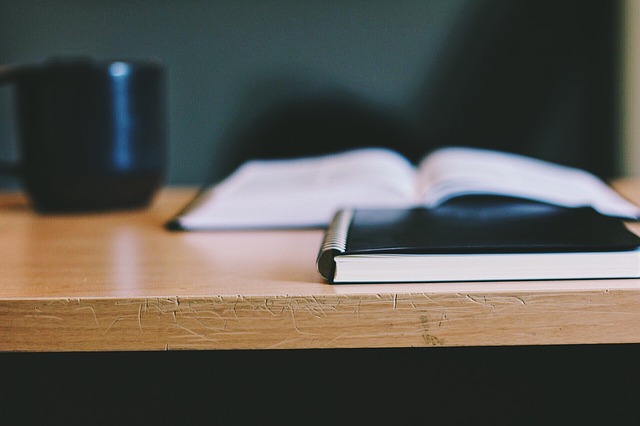 Don't be duped by The Apprentice, apprenticeships aren't about getting pointed at by a cockney geezer in a suit (sorry, Sir Alan Sugar) and being told "You're fired!" Neither do apprentices just work in construction or hairdressing.
In fact, there's a whole bunch of different types of apprenticeships across plenty of industry sectors, including finance, engineering and accountancy. So if you're thinking about doing an apprenticeship, you'll need to pick an industry that interests you and complements your skills. Take a look at our list of apprenticeship openings to see the various companies on the hunt for apprentices.
Now's the time to sit down and have a think about what you're good at (no negativity please, everyone is good at something) and what interests you. There are apprenticeships to suit every skill; whether you're a people person or pretty good at science or maths.
Read More
Who knows? Pretty soon, you might have a cockney geezer in a suit pointing at you and saying: "You're hired!"
Creative & Media
If you love being creative, you might want to look into beauty and hair apprenticeships, but have you thought about your other options?
There are also apprenticeships in other creative areas such as floristry, horticulture, graphic design, interior design and product design. You could work as part of a design team in a specialist design agency or in-house for a non-design company.
Love the smell of greasepaint? There are theatre apprenticeships too, although mainly on the technical side. These are perfect for people who have a great mix of creative and technical skills.
If you're obsessed with music, then you'll be pleased to know that there are apprenticeships in music marketing, artist management and publicity, as well as apprenticeships for people who want to work at live events.
Know your TOWIE from your Newsnight? Then you might want to consider an apprenticeship in television. This might involve anything from working in production and editing to camera work and interactive media.
Media apprenticeships cater for young people who want to build up technical skills, so it's a good alternative to construction if you're a practical person. There are also apprenticeships in digital media as well.
Employers are looking for people with good literacy and numeracy skills, as well as good IT skills.
Business, Administration & Accounting
Even more apprenticeship opportunities are available in business, admin and finance. These are excellent opportunities for you to get to grips with workplace skills and start working your way up.
You might start on a low salary, but you could be David Brent from The Office in a few years' time. Ok, maybe not David Brent, but you can work your way up to a managerial position.
Otherwise, if you've got a head for numbers, you don't have to go to university to get a job in accounting.
Businesses need people with great communication skills. You might want to think about an apprenticeship in customer service, contact centres or sales.
If you have an organisational streak, then administrative apprenticeships might be right up your (very tidy and neat) street. You'll need to have a keen eye-for-detail and be organised and efficient.
The best thing about working in administration is you can work for a whole range of companies, from fashion retailers to charities.
Construction, Agriculture & Environment
If you're great with anything practical (no botched DIY jobs on your watch), then you might want to look at apprenticeships in construction, maintenance or agriculture.
If you can't see yourself sat behind a desk in an office, this is the way to go. Apprenticeships in forestry, environmental conservation, gamekeeping, wildlife management and agriculture give you the chance to work in the great outdoors.
Apprenticeships in land-based engineering are great for people who love tinkering around with machines, as it involves using technical, scientific and engineering knowledge to solve problems with agricultural equipment and vehicles.
Of course, one of the big employers of apprentices is the construction industry. The apprenticeships available vary from bricklaying and scaffolding to civil engineering and the dizzying heights of crane operating.
Doing an apprenticeship in the electrotechnical sector doesn't just involve wiring houses and screwing in light bulbs. You could work on highways, manufacturing systems or new-fangled electromechanical equipment.
Other huge areas for apprenticeships are engineering and IT. Working in IT is a pretty smart career move; pretty much every industry sector needs IT professionals and an apprenticeship will set you well on your way.
An apprenticeship in IT and telecommunications might involve learning about things like how to manage software, basic IT applications and all-important systems security.
IT apprenticeships will see you working towards an IT qualification, whilst learning about software and hardware. From there, you can move on to creating websites, developing software, working in IT security and defeating those hackers.
Apprenticeships in engineering will give you a basic footing in the skills needed to become an engineer. The main requirement is that you need to be decent at maths, science and IT.
The most challenging and exciting part of becoming an engineer is that you need to use your own initiative to solve problems.
Healthcare, Social Care, Animal Care & Education
Not only does the NHS offer health and social care apprenticeships, but so do organisations in the private sector, local authorities and the armed forces.
An apprenticeship in healthcare will usually involve working in hospitals, doctors' surgeries, pharmacies or occupational therapy clinics. Many apprenticeships will require some technical and scientific knowledge, but not all of them.
For example, there are apprenticeship opportunities in the administrative and business side of healthcare too.
An apprenticeship in social care means you'll be looking after vulnerable people, from children to disabled people. It will give you the chance to really utilise your people skills, and making a difference in someone's life makes for a rewarding career.
If you love animals, you could consider doing an apprenticeship in animal care.
Besides your basic animal care apprenticeships, there are also veterinary nursing, zoo and dog warden apprenticeships, not to mention opportunities in the equine industry (that's horses to you and me).
If you've secretly harboured fantasies of becoming a teacher (everybody loves a bit of Waterloo Road), but don't fancy going to university, then there are other options for getting involved with teaching and education.
You could become a classroom assistant, and the skills you'll pick up on your apprenticeship could lead to further teaching qualifications.
It's not just about teaching young people. Many businesses rely on teaching and training to build up a good workforce. You could get involved with running training programmes; teaching employees things such as computer or communication skills.
Retail, Tourism & Hospitality, Transport & Logistics
Next up: retail and sales apprenticeships. I know what you're thinking: "That's just a fancy word for stacking shelves." You probably will be spending a fair amount of time on the shop floor, but a retail apprenticeship will eventually allow you to do far more exciting things.
For example, you might get involved in visual merchandising; putting that artistic eye to use by designing window and in-store displays. It could lead you on the path to become a style advisor (or personal shopper) or you could eventually even move into a managerial role in the retail industry.
If you're ace when it comes to customer service, what about a hospitality apprenticeship? This might involve learning how to serve customers as a member of the waiting staff, whipping up cocktails as part of the drinks staff, or cooking delicious dishes in a restaurant.
You might be wondering how shops get all that stock delivered to them, and who keeps hotels supplied with fresh fluffy towels. This is where the transport and logistics industry leaps into action.
It's a big industry and we depend on it all the time. Think less Postman Pat, more huge global undertaking; every person and every industry in the world is influenced by, and depends upon, transport and logistics.
You could get an apprenticeship in distribution, logistics and warehouse management. You'll need to be incredibly organised with great leadership and communication skills.
If you like being on the road, you could get involved with couriering or driving huge lorries across Europe. There are even apprenticeships for people who want to become air cabin crew members.
For those who like to keep their feet firmly on the ground, though, there are also apprenticeships available in aviation operations and ground crew.
Sports & Leisure
There are 'sporting excellence' apprenticeships for those who have a genuine chance of becoming a professional athlete. For those people whose sporting skills aren't quite up to a professional standard, then you can get involved in the sports industry through other routes.
For example, many leisure centres take on apprentices. You could also get involved with coaching or teaching sport, or perhaps even grab hold of a magic sponge and get into physiotherapy.
There are truckloads of apprenticeship opportunities out there. Take a look at our apprenticeship vacancies and read up on our list of employers offering apprenticeships to find out more.
Try your local job centre too for apprenticeships with small and medium-sized companies. Keep an open mind, read up on industries you might not have considered and get applying!
More articles like this