PwC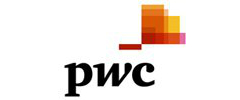 Accounting, Banking & Finance, Business & Admin
School leaver programmes
Editorials
Profile
Our values define how we do things. And our purpose is why we exist - now more than ever - to build trust in society and solve important problems for our clients and our communities. In a world we no longer recognise, we need to rely on the strength and agility of our people to help us to navigate these uncertain times.
We're committed to ensuring that care and our people's wellbeing remains central to our culture. While we may not know what's ahead, we can do all we can to help shape the future. As we continue to navigate this unprecedented time, it's important that we support our people, to help them take care of themselves and to ensure the right support is available when it's needed.
For now, we ask you to join our talent network and stay in touch with what's happening in real time, including new possibilities as they arise. Visit our website for more information on how we're responding to this pandemic and what changes we're making to our recruitment process.
Stay safe and stay connected in this rapidly changing world.
PwC
School leaver opportunities
Flying Start Degree Programme
If you want to go to university, and know you want to ultimately become a Chartered Accountant, then our PwC-endorsed degree offers the best of both worlds. The Flying Start degree is an exciting and challenging four-year programme that will give you the benefit of going to university, getting paid work experience and fast tracking your career. This programme has been developed in partnership with PwC, the UK's leading professional services organisation, and the Institute of Chartered Accountants in England and Wales (ICAEW). Together with our partnership universities we offer an exceptional blend of academic excellence, professional accreditation and real-world practical experience – all of which will help you towards a full-time graduate job offer from PwC.
You'll get a traditional university experience as a full-time student for four years, making new friends, having new experiences and generally enjoying university life. But you'll also benefit from paid work experience and training with PwC. We audit more of the FTSE 100 than any of our direct competitors, and believe we're one of the best places to start a career as a trainee accountant.
Going to University
If you're going to university it's important to study a subject you love. Whatever that is, it could still lead you to a place on one of our graduate training programmes. Visit our graduate website to find out more about the graduate jobs you could apply to with your degree.
It may seem a long way off now, but if you're serious about a career in business think about applying for one of our undergraduate work experience programmes. Our Insight Day and Talent Academy are aimed at first years and are a great way to find out about us, and also start to build your CV. We have other programmes too – in fact, we've designed different experiences for each year you're at university.
Find out more at: pwc.co.uk/careers
Apprenticeships
Higher Apprenticeships
Consider our Higher Apprenticeship programme if you're interested in a career in accountancy, finance or consulting - designed to help you develop your business skills while completing formal training and gaining qualifications. You'll earn a wage whilst learning and developing the specialist skills our clients look for and value most. This includes studying towards a professional qualification within a nationally recognised framework, with support from us all the way.
You've probably heard of Apprenticeships before, they're available to you at Intermediate, Advanced and Higher levels. In professional services, the Higher Apprenticeship is a new qualification being recognised by the sector and hugely supported by government. It allows you to build a successful career in business with a large employer, without requiring you to go to university or have a degree.
Salary & benefits
PwC offer a competitive salary and a host of benefits to their employees.
Find out more at www.pwc.com/uk/schools
Requirements
Your intellect, willingness to learn, ability to build relationships and put yourself in others' shoes, while always making a positive impact with our clients and each other.
- A UCAS tariff of at least 112 (or equivalent)
Find out more at www.pwc.com/uk/schools