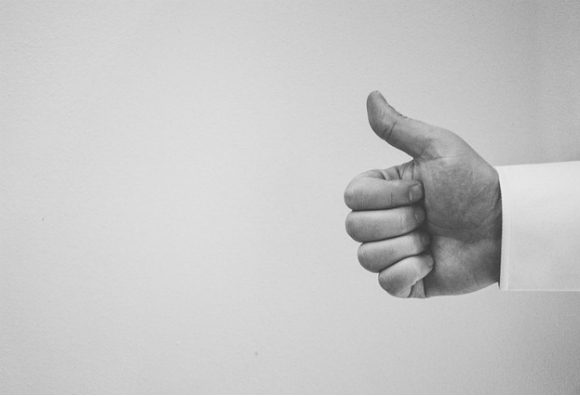 Facing an apprenticeship assessment centre? We've put together a bunch of handy tips to help you out!
Preparation is key
If there's one thing that most people swear by, it's preparation. Put the preparation in for the assessment centre and you'll find the whole experience less of an ordeal.
First up, find out what the assessment centre will involve, then have a go at some practice tests and interviews.
Make sure you've researched the company and the apprenticeship. If you have to give a presentation, make sure you've done as much preparation for it as you can in advance.
Look after yourself!
Assessment centres can be pretty tiring, so it's pretty important to keep your concentration levels up. Listen and pay close attention to any instruction.
It's very important that you eat proprerly and get enough sleep the night before - if your body is under less stress, your mind will be also!
You should go into the assesment centre with the aim to get involved with exercises as enthusiastically as possible, so you will need lots of energy. Make sure you drink plenty of water to keep hydrated.
Do your research
Knowing the assessment criteria will not only make you an impressive candidate, but it will also mean that you're less stressed as you'll have an idea of what tests to expect. The apprenticeship description should give you some clues, as many companies include a list of the competencies they are looking for in an apprentice.
Your challenge will be to demonstrate these competencies during the assessment centre, so have them at the back of your mind - try and make links between the exercises you're asked to do and the competencies they show!
Read more:
Mistakes are character building - honest!
Don't panic if you think you've fluffed up during an exercise. The beauty of an assessment centre is that there's usually more than one chance to prove yourself, in a variety of different ways.
It's a bit like Jessica Ennis in the Heptathlon: she might come middle of the table in the long jump, but she'll bring it all back home in the hurdles.
You might be a nervous public speaker, but a top thinker in stressful situations. So the group interview may not be your best bet, but you may ace the test component.
However, that's not an excuse for slacking! don't reserve your energy for one part of the day - try to put equal effort into all components.
Timing is everything.
Don't be late. Always arrive with plenty of time to spare.
It's good to arrive fifteen minutes early for most interview situations.
Have the contact details of the relevant recruitment co-ordinator just in case you do find yourself delayed. It's always better to give the assessment centre a call to tell them what's happening, and assure them that you're on your way.
Ask questions!
Think up some questions that you want to ask the interviewers about the company and the role.
Assessment days aren't just about your performance; companies might also use them to give candidates detailed information about the organisation and the apprenticeship available.
You will also be more memorable if you show an interest in the company, and the answers to your questions will give you a greater sense of what it's like to work for the company, their values, and their goals.
Group dos and don'ts
Be wary of group exercises. It's easy to sit back and let others do the work, but these are the opportunities that you'll really want to shine in.
Equally, don't try to eclipse other candidates by talking over them, or comandeering most of the workload.
The recruiter will be assessing your teamwork and leadership skills, as well as how well you stand up against other candidates.
Social dos and don'ts
Don't get too over-excited in social situations. Companies might put on a dinner or drinks reception, but this probably isn't the time to let it all hang loose.
So, no dancing on the table, calling the company boss by a nickname ("You're kind of pudgy. I think I'll call you Mr Squishy"), or doing anything you might regret in the cold light of day.
Remember, you're being assessed all the time, so make an effort to talk to existing employees. Be friendly, but not overly-familiar.
Make sure you look the part!
You should treat an assessment centre like a job interview, so make sure you dress accordingly.
What you wear will depend on the position you are applying for and the sector it is in. If in doubt, opt for smart-casual. You could do some research into what is worn on an everyday basis at the company you're applying to. Just remember to avoid overly casual wear like tracksuits!
And finally...
It's not all sweat, blood and tears. Try and enjoy yourself. Don't be afraid to be yourself. Remember, you've already done well to get to the assessment centre, so the company has already recognised your potential.
More articles like this