How much will I earn on an Intermediate Apprenticeship?
Jack Collins
Last updated 24 Apr 2020
So you want to be an apprentice, and you've decided an Intermediate Apprenticeship is the best starting point for you! Nice one. You'll get a fantastic introduction to the world of work and a qualification to boot. But how much money will you really be paid?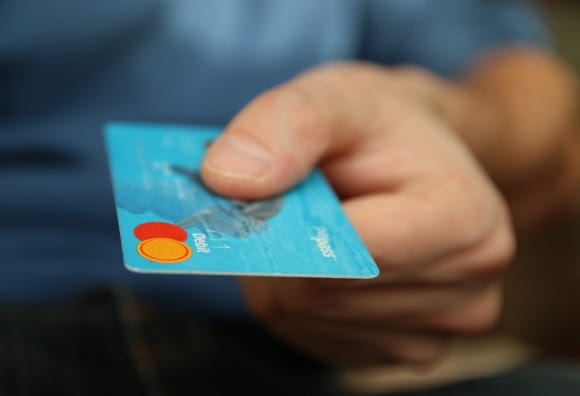 What's the lowest amount I'll earn as an Intermediate Apprentice?
Don't worry! As an Intermediate Apprentice, you will definitely get paid.
Like every other worker in the UK, the government will ensure you are paid a fair wage.
The National Minimum Wage exists to make sure every worker in the UK is paid a certain amount of money per hour by their employer.
Admittedly, the National Minimum Wage for apprentices is currently lower than it is for non-apprentices.
If you are an apprentice under the age of 19, the minimum amount you must be paid is £4.15 an hour.
Furthermore, even if you are over the age of 19, and still in the first year of your apprenticeship, you will also be entitled to the same rate of £4.15 an hour.
Once you turn 19, however, and finish the first year of your apprenticeship, you will be entitled to the full National Minimum Wage.
The amount you'll be paid once you reach this stage will depend on how old you are. Here's the key info:
- If you are aged 19 or 20, you will be paid at least £6.45 an hour.
- If you are aged 21, 22, 23 or 24, you will be paid at least £8.20 an hour.
- If you are aged 25 and over, you will be paid at least £8.72 an hour.
Sure, some employers will pay the National Minimum Wage for apprentices, but tons more pay much higher salaries!
What's the highest salary I could earn?
Some Intermediate Apprentice salaries go up to around £18,000 per annum. On our list of live Intermediate Apprenticeship job opportunities, you'll see plenty of jobs with very competitive salaries.
You can also earn these salary levels in many different industries, from construction and automotive to retail and technology.
I've never earned an annual salary before. Can you break it down for me?
Confused by the annual salary amount? Got no frame of reference for this amount of money?
No problem. Here's an example which breaks it down for you
If you earn a salary as an Intermediate Apprentice of £16,000 per annum, and you work a standard 40-hour working week, i.e. 8 hours day, 5 days a week, this is how it breaks down:
- Monthly wage: £1,333.33
- Weekly wage: £307.69
- Daily wage: £61.54
- Hourly wage: £7.69
Will I be paid if I take a holiday?
If you work 5-days a week, you are entitled to a minimum of 28 days of paid holiday each year. It's the law.
That means 5.6 weeks of paid holiday. Pretty good, eh?
Please note: many employers will include your 8 bank holidays in this 28-day allowance, so you'll be getting 20 days of paid holiday on top of your bank holidays.
If you work part-time, you'll also be entitled to a statutory amount of holiday, but it will just be worked out proportionally (a.k.a. pro rata).
Some companies may also offer you even more annual leave than this minimum amount!
Will I pay tax?
Yes, you will pay income tax and a National Insurance Contribution each month. Normally, this will be deducted from your monthly salary through the Pay As You Earn (PAYE) system.
The basic tax rate for salaries up to £50,000 is 20%.
You aren't required to pay tax on £12,500 of your salary, though. This is your personal tax-free allowance. So if you earn £16,000, you will only be taxed on £3,500 of your annual salary.
More articles like this