Doing an Intermediate Apprenticeship in health & social care
Emma Finamore
Last updated 21 Jan 2019
Explore the apprenticeship options available in health and social care, for those wanting to complete an Intermediate Apprenticeship.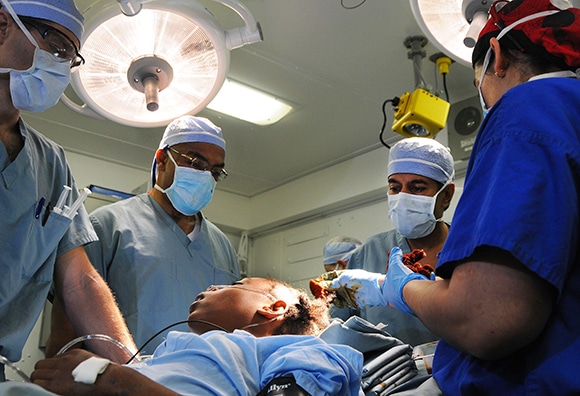 An Intermediate Apprenticeship in health and social care covers a wide range of job roles on two pathways: the adult social care pathway and the health care pathway. This could mean working in the NHS, the private sector, for local authorities or in the voluntary sectors.
The NHS is the largest employer in Europe and the fifth largest in the world (with over one million employees), and recruits many people for a diverse range of roles, including administrative, IT and other support positions, as well as doctors, nurses and other medical staff. Many people doing Intermediate Apprenticeships in health and social care will end up being employed by the NHS.
Your job role and the skills you learn will depend on the pathway that you choose.

Social care
You'll be helping people with a particular need such as the disabled, the elderly or people with learning disabilities in their everyday life. This type of care usually takes place in the home, in care homes or in the community. It can include anything from helping people get dressed to transporting them to and from a residential home or taking them shopping.

Health care
You could work in hospitals, the community, hospices or private clinics as a healthcare support worker or a healthcare assistant. You could be supporting doctors and nurses or helping patients in hospital wards or their homes by serving food and making and changing beds.

On an Intermediate Apprenticeship in health and social care, you can train in roles like:
· Healthcare support worker
· Healthcare assistant
· Care assistant
· Personal assistant
· Relief team worker
· Night care assistant
· Support worker: supported living
· Key workers in residential, domiciliary or day services
· Home care support worker
· Substance misuse worker
· Mental health support or outreach worker
· Re-enablement worker
As with all apprenticeships, Intermediate Apprenticeships in health and social care will involve a combination of paid work and assessed training, with a training provider such as a further education college, all while being paid a proper wage.
More articles like this