Doing an intermediate Apprenticeship in graphic design
Emma Finamore
Last updated 21 Jan 2019
Explore the apprenticeship options available in graphic design, for those wanting to complete an Intermediate Apprenticeship.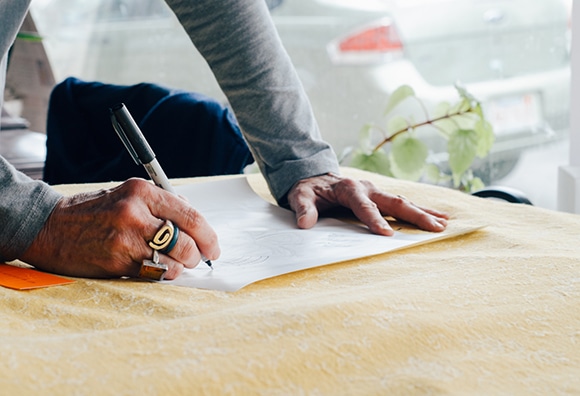 There are many graphic design apprenticeship opportunities at https://www.allaboutschoolleavers.co.uk/jobs/intermediate-apprenticeshipsIntermediate Apprenticeship level, sitting within the government's design apprenticeships framework: graphic and multimedia design in the media industry being one of the four areas that design apprentices are trained in.
Graphic design apprentices assist a designer or design team and build specialist skills. An Intermediate Apprenticeship in the graphic design field may also work towards Functional Skills in ICT, maths and English.
Intermediate Apprentices in graphic design usually train in roles like trainee technical graphic design assistant or junior artworker.
Artworkers correct issues before designs are sent to print. This is particularly important when sending a large run of several thousand units to print, as any colour, typography, or image mistakes that compromise the design will cost a lot of money and cause a lot of frustration. Visually proofing a design on-screen is not always a reliable means of ensuring it will print correctly; passing the design to an artworker is a far better way to make sure your design comes out problem-free.
As Intermediate Apprenticeships are the first level of apprenticeship the prerequisites will be minimal (usually specific GCSEs) but you will often need to prove your creative skills by providing evidence of a broad portfolio, and usually need to demonstrate knowledge of Photoshop, Illustrator and InDesign.
You might want to continue and progress your career in one of the above job roles after completing the Intermediate Apprenticeship, but you could also do further qualifications to build on your skills. You could do an Advanced Apprenticeship in roles like technical illustrator, junior graphic designer or junior product designer.
As with all apprenticeships, graphic design Intermediate Apprenticeships will involve a combination of paid work and assessed training, with a training provider such as a further education college, all while being paid a proper wage.
Image courtesy of Kelly Sikkema
More articles like this