Intermediate Apprenticeships: how long is an apprenticeship?
Emma Finamore
Last updated 09 Jan 2020
Find out how long it would take you to complete an Intermediate Apprenticeship, as well as what qualifications you would gain in this time and the hours you would be expected to work every week.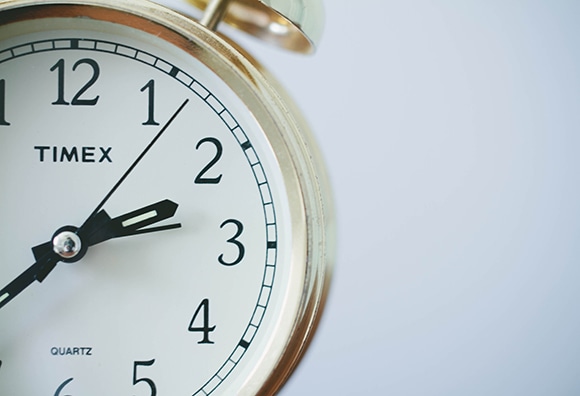 Apprenticeships take between one and five years to complete, depending on their level. As a guide, an Intermediate Apprenticeship usually takes around 12 to 18 months.
The Intermediate Apprenticeships displayed on the AllAboutSchoolLeavers jobs board often show a range of programme lengths, from one and two years all the way up to a much longer four years.
All apprenticeships should last at least a year, and lead to a national, recognised qualification, following a 'framework' developed by Sector Skills Councils. Advanced Apprenticeships (Level 3) for example, usually last at least two years.
Intermediate Apprenticeships: work hours
Young workers under 18 must not exceed an eight-hour working day or 40 hours per week. They are also entitled to paid holidays and rest breaks of at least 30 minutes if their shift lasts more than four and half hours.
Intermediate Apprenticeships: qualifications
Intermediate Apprenticeships are the first level of apprenticeship. An Intermediate Apprenticeship is a Level 2 qualification, equivalent to five good GCSE passes. Intermediate apprentices work towards work-based learning qualifications such as an NVQ Level 2, Key Skills and, in most cases, a relevant knowledge-based qualification such as a BTEC.
As the first level, Intermediate Apprenticeships are open to people with less academic qualifications than other levels of apprenticeships. Employers might ask for two or more GCSE grades (A*-C) or equivalent.
For some intermediate apprenticeships, however, you might not need any formal qualifications. If you don't have GCSEs in English and Maths, though, you'll usually be required to take a basic numeracy and literacy test.
As part of the intermediate apprenticeship, you'll then either take a GSCE qualification in English or a Functional or Key Skills qualification at either Level 1 or Level 2. If you don't quite meet the entry requirements, employers offer traineeships – short work programmes – to up-skill young people in English, maths and workplace skills, preparing them properly to start an apprenticeship.
Image courtesy of Sonja Langford
More articles like this