GCSEs vs. Intermediate Apprenticeships
Emma Finamore
Last updated 22 Jan 2019
A good GCSE pass is the same level of achievement as an Intermediate Apprenticeship: a Level 2 qualification. Here we look at the advantages of both these programmes, as well as the differences between them.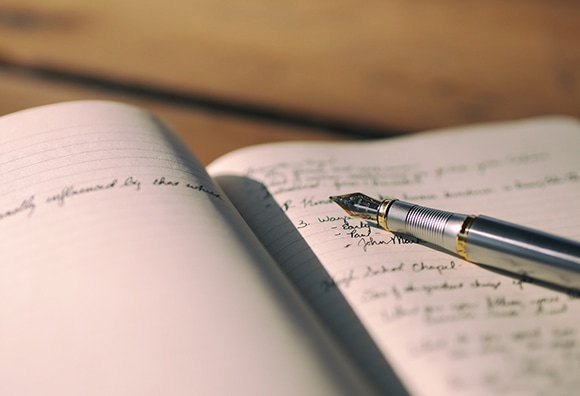 There are great aspects to both GCSEs and Intermediate Apprenticeships. GCSEs offer academic certificates at Levels 1 and 2, while Intermediate Apprenticeships offer work-based experience alongside training at Level 2.
Intermediate Apprenticeships: pay
Intermediate Apprenticeships (like all apprenticeships) are also paid positions, unlike GCSEs. Intermediate Apprentices are paid the national apprentice minimum wage for their work and time (or the National Minimum Wage, depending on their age), which makes them a great option for young people keen to start earning early on.
Intermediate Apprenticeships: qualifications
Although some Intermediate Apprenticeships might require apprentices to already have some GCSEs, some programmes do not require this, making them a viable alternative to GCSEs for those who want to progress outside of the traditional classroom structure.
On an Intermediate Apprenticeship, you will gain qualifications at Level 2. These will include a Level 2 competence qualification, a Functional Skills qualification and a relevant knowledge-based qualification. It is a requirement that all young people must attain a C grade GCSE in maths and English language, so an Intermediate Apprenticeship will help you gain that if you have not already taken GCSEs.
Intermediate Apprenticeships: industries
The industries that Intermediate Apprenticeships open up to apprentices is different to that of GCSES: GCSES are broad, general qualifications which are great for those wanting to keep their options open and go on to take A-levels, while Intermediate Apprenticeships are more specific, helping apprentices zone in on the particular industry they are interested in, very early on in their careers.
Intermediate Apprenticeships are available in a wide range of industries, from Construction, Planning and the Built Environment,
Arts, Media and Publishing, and Business, Administration and Law, to Engineering and Manufacturing Technologies, and Information and Communication Technology
GCSEs are two-year academic courses, at the end of which students sit a range of exams to achieve GCSE grades. GCSEs are now entirely linear, which means all exams are taken at the end of the course, rather than throughout the two years with the option to retake later (and improve grades). Coursework has also been greatly reduced. So, GCSEs might be the best option if you perform well under exam conditions.
The range of subjects is different at GCSE too. Whatever you are planning to do in the future, it is now a requirement that you gain maths and English Language at a C grade. On top of those you must be offered at least one course in each of four groups of subjects: arts, design and technology, humanities, and modern foreign languages.
You don't have to choose one subject from each area, but studying a range of subjects at this stage is useful, so that you have a wide range of options for later study and career choices. Because schools are not able to offer unlimited subject combinations, it's possible that your choices may be limited. You will need to find out what GCSE subjects and combinations are available at your school.
Intermediate Apprenticeships: entry requirements
The entry requirements for Intermediate Apprenticeships and GCSEs are also different. If you want to become an Intermediate Apprentice you will need to show that you have the ability to complete the programme, and as such the entry requirements will vary depending on the training provider and employer; employers might ask for two or more GCSE grades (A*-C) or equivalent, but for some Intermediate Apprenticeships, you might not need any formal qualifications at all. If you don't have the basics though – GCSEs in English and maths – you'll usually be required to take a basic numeracy and literacy test.
Most school pupils are eligible for GCSEs, but what they can study towards will be based on their academic performance up until they sit their GCSEs. For example, a student who is not performing particularly well in maths might take the lower tier paper, which limits the grade they can achieve at GCSE to a maximum of a C (even if you get 100% in the lower tier, you will receive a C grade).
Intermediate Apprenticeships: career progression
Both Intermediate Apprenticeships and GCSEs are stepping stones to the next level, so what you want to do next will inform the choice you make about taking them. Intermediate Apprenticeships are perfect for people who want to move on to the next level – an Advanced Apprenticeship – as they are a prerequisite for those schemes, but they are also useful for those wanting to stay in education and training (all those born on or after September 1997 must now remain in some form of education or training until at least their 18th birthday) but who do not want to follow the standard route.
GCSEs are more geared towards those who want to stay in the traditional classroom structure. If you want to take particular A-levels, and then go on to university (or a school leaver programme, or Degree Apprenticeship) you'll need the right range of GCSE results. Look at the prerequisites for what you want to do next and work backwards, to figure out what you need to be doing now in order to get there.
Image couretesy of Aaron Burden
More articles like this