What do I do after my Intermediate Apprenticeship?
Raphael Jucobin
Last updated 22 Jul 2020
When you complete an Intermediate Apprenticeship, you'll be equipped with a tailor-made skillset for the job you've been training in, as well as a relevant qualification and a level 2 certificate. This means that you'll have various options open to you at the end of the programme, whether you'd like to carry on as an apprentice, move into full-time work or go back into education.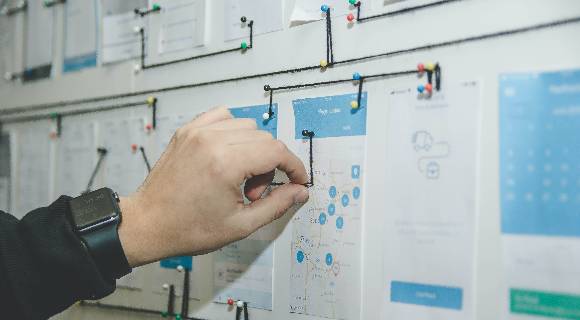 Can I stay on as an apprentice at the end of the programme?
Intermediate Apprenticeships are on level 2 of the government's framework, which means you'll have the opportunity to progress on to an advanced apprenticeship on finishing your placement. These are structured in the same way as intermediate apprenticeships, with 80% of your time spent working on-site and the rest working towards a level 3 recognised qualification that's equivalent to two A level passes - such as a BTEC.
If you'd like to find out more about Advanced Apprenticeships, take a look at our advice articles all about them!
Will I be able to work full-time after the apprenticeship?
Yes! Doing an Intermediate Apprenticeship will allow you to get a foot in the door in the job market, so you'll have an edge when it comes to moving into full-time work. This is especially a good option if you're looking to build a career in a more practical sector, as you'll be able to put what you've learned during your apprenticeship into practice straight away.
This could come in the form of a permanent position with the employer you had your placement with, particularly as they will have already trained you according to their specific requirements.
Returning to education after my apprenticeship
Of course, going into an apprenticeship doesn't mean you won't be able to go back into education later down the line. You will have gained a level 2 recognised qualification, meaning you can move on to the next level, which covers A levels and BTEC studies.
Where can I find openings for intermediate apprenticeships?
If you're interested in unlocking the opportunities an apprenticeship offers you, head on over to the jobs section of our website to find the latest offers!
More articles like this