Intermediate Apprenticeships - What industries can I work in?
Intermediate Apprenticeships are equivalent to GCSEs and are a career option for students leaving school. You might have heard the stereotype that apprenticeships are only available to students interested in a career in manual labour, but this is far from the truth.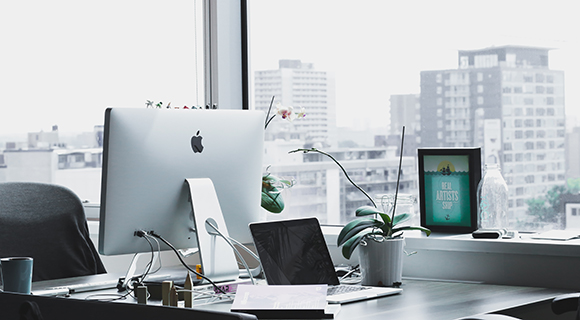 Intermediate Apprenticeships exist in all industries, although some industries may have more opportunities than others. The UK Government has set a target of getting three million more apprenticeship starts by 2020, and Intermediate Apprenticeships are the second most common apprenticeship available.
What do the statistics say?
The government publish the number of apprenticeships started every year, so it's easy for us to know what industries take on the most Intermediate Apprentices. Here's the data for the 2018/19 academic year.
Agriculture, Horticulture and Animal Care - 4,043
Arts, Media and Publishing - 75
Business, Administration and Law - 27,923
Construction, Planning and the Built Environment - 12,958
Education and Training - 1,873
Engineering and Manufacturing Technologies - 23,545
Health, Public Services and Care - 32,862
Information and Communication Technology - 3,983
Leisure, Travel and Tourism - 2,723
Retail and Commercial Enterprise - 33,605
Science and Mathematics – 23
There are four industries that cover over 80% of all Intermediate Apprenticeship starts, so let's drill down into these further to see more detailed information and give you an idea of what sector you could be working in as an Intermediate Apprentice. Retail and Commercial Enterprise is broken down by:
Hospitality and Catering - 11,274
Retail and Wholesaling - 6,778
Service Enterprises - 10,452
Warehousing and Distribution - 5,101
Health, Public Services and Care is the second industry for most Intermediate Apprenticeship starts. These are broken down by:
Child Development and Wellbeing - 7,627
Health and Social Care - 20,303
Nursing and Subjects and Vocations Allied to Medicine – 38
Public Services - 4,894
Next up is Business, Administration and Law, which is made up of:
Accounting and Finance - 2,522
Administration - 22,172
Business Management - 2,905
Marketing and Sales - 324
Finally, Intermediate Apprenticeship starts in the Engineering and Manufacturing industry are broken down by the following sectors:
Engineering - 4,655
Manufacturing Technologies - 11,665
Transportation Operations and Maintenance - 7,225
How can I find the right Intermediate Apprenticeship for me?
Every Intermediate Apprenticeship follows an Apprenticeship Standard. Apprenticeship Standards show, in detail, what an apprentice will be doing in their day-to-day job role. Each Standard lists the skills required of apprentices and every standard is written by a group of employers that are specialists in their sector.
You can browse all the Apprenticeship Standards on AllAboutSchoolLeavers and you can filter by industry and level. This will make it easy for you to find an Intermediate Apprenticeships in your chosen industry. Remember though, just because an Apprenticeship Standard exists, doesn't mean that there are employers currently recruiting apprentices in related roles.
Apply for an Intermediate Apprenticeship
If you know what industry you want to work in and which Apprenticeship Standards are best suited to you, you can apply for an Intermediate Apprenticeship here.
More articles like this