Doing an Intermediate Apprenticeship in IT
Emma Finamore
Last updated 21 Jan 2019
Explore the apprenticeship options available in IT, for those wanting to complete an Intermediate Apprenticeship.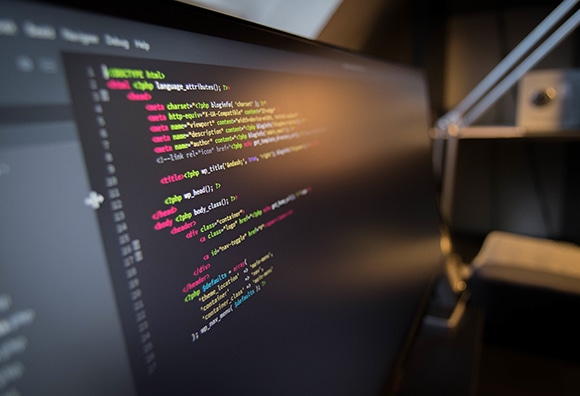 There are many IT apprenticeships available at the Intermediate Apprenticeship level. Here are some examples that sit within the government's Information and communication technology (ICT) apprenticeship framework.
IT application specialist apprenticeships: these give you the skills and knowledge to work effectively and efficiently with IT systems, communication and productivity tools, and software applications.
On an Intermediate Apprenticeship in this area you could work as a data administrator entering and editing data using software such as:
· Customer relationship management
· Accounts
· Payroll
· Stock control systems
You would also be producing routine reports from the data held.
You could train in roles like:
· IT clerk
· Data administrator
· Web technician
· Digital assistant
IT, software, web and telecoms professionals apprenticeships: professionals in this area serve customers in all types of business. They could be developing software or websites, helping companies set up new systems, or training people to use their IT facilities.
You'll have the choice of focusing on either telecoms or IT. Telecoms covers broadband, mobile phones and satellite communications. It's a fast-moving sector so you should have a keen interest in new technology. You'll learn things like:
· Customer care
· System security
· Managing software development
· Basic IT applications
As an Intermediate Apprentice in this area you could work as a support technician setting up new equipment or upgrading existing systems, or as a helpdesk professional working with customers to identify, troubleshoot and escalate IT faults.
You can train in roles like:
· Support technician
· Website administrator
· Helpdesk professional
· Field operations (line installer and repairer)
After completing an IT Intermediate Apprenticeship, you could go onto an Advanced Apprenticeship in something like software testing, software development, or website management; and then onto a Higher Apprenticeship in IT security or cyber crime.
In some cases, people who have done a relevant Intermediate Apprenticeship and consequent apprenticeships / qualifications could do a Degree Apprenticeship in IT. These programmes are fairly new so the areas you could move into are fairly limited, but extremely exciting. Degree Apprenticeships are available in computer science and computer games technology.
As with all apprenticeships, IT Intermediate Apprenticeships will involve a combination of paid work and assessed training, with a training provider such as a further education college, all while being paid a proper wage.
Image courtesy of Barry van der Velden
More articles like this