What is the equivalent of an Advanced Apprenticeship?
Jack Collins
Last updated 30 Apr 2020
You probably already know that when you do an apprenticeship you're going to work and learn on-the-job, but you're also going to combine that with studying for a qualification at the same time. But with all the different types of apprenticeships available and the many different levels of apprenticeships out there, you can be excused for getting a little bit confused. We're here to give you some clarity. If you do an Advanced Apprenticeship, what will the qualification you get at the end equate to, and what does that mean for your future? Read on to find out.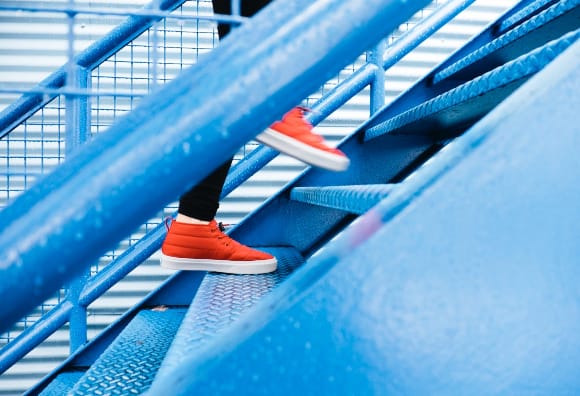 What level is an Advanced Apprenticeship?
Advanced Apprenticeships are fairly straightforward. All of them are Level 3 apprenticeships.
That's great! But what does Level 3 mean?
Every type of course in England, Wales and Northern Ireland are assigned to one of nine qualification levels, ranging from 'Entry level' to Level 8.
The most common qualification you've heard of at Level 3 is an A-level. So if you complete an Advanced Apprenticeship, you will have completed a Level 3 qualification which is equivalent to an A-Level.
Tell me some other Level 3 qualifications...
Here's a list of all the Level 3 qualifications, including Advanced Apprenticeship and A-Level:
- A Level
- Access to Higher Education Diploma
- Advanced Apprenticeship
- Applied General
- AS Level
- International Baccalaureate Diploma
- Level 3 award
- Level 3 certificate
- Level 3 diploma
- Level 3 ESOL
- Level 3 National Certificate
- Level 3 National Diploma
- Level 3 NVQ
- Music grades 6, 7 and 8
- Tech Level
What's the next level up?
The next level up is a Higher Apprenticeship - these aren't just a Level 4 qualifications, as you might expect. Apprentices who complete a Higher Apprenticeship can come out with a Level 4, 5, 6 or 7 qualification. Level 4 is equivalent to a foundation degree and a Level 7 is equivalent to a master's degree.
Keen to find and apply for a Level 3 Advanced Apprenticeship? There are tons of live opportunities on our Advanced Apprenticeship jobs page right now.
More articles like this