A-levels vs. Advanced Apprenticeships
Emma Finamore
Last updated 21 Jan 2019
Explore the different advantages of both A-levels and Advanced Apprenticeships.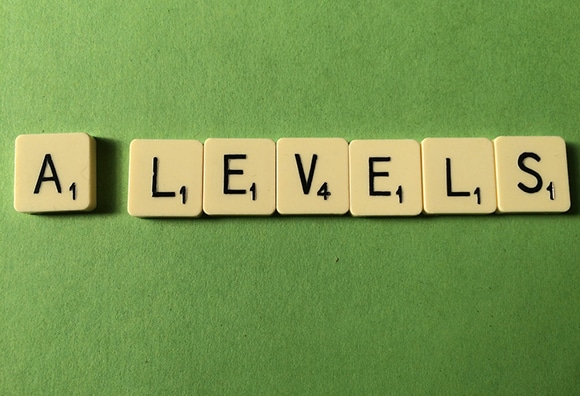 There are great aspects to both A-levels and Advanced Apprenticeships. A-levels offer academic certificates at Level 3, while Advanced Apprenticeships offer work-based experience alongside training at Level 3; completing an Advanced Apprenticeship is the equivalent to gaining two A-level passes.
Advanced Apprenticeships: entry requirements
Generally, to be eligible to do an Advanced Apprenticeship you must have either completed an Intermediate Apprenticeship or hold five or more GCSE grades (A*-C) or equivalent, or but that's not always the case. If you need to improve your skills, such as literacy and numeracy, there's an Access to Apprenticeship scheme run by the National Apprenticeship Service that will help you out.
The prerequisites for A-levels are similar in some ways – most schools and colleges will ask for five GCSE subjects at grade C or above, including English language. But in addition to these general requirements, all A-level courses have specific entry criteria. For example, to study English literature at A-level, you might be required to hold a B grade or above at GCSE. This means that A-levels can be more academically demanding than Advanced Apprenticeships; some people might not have the right grades to do the A-levels they're interested in, but would be able to access an Advanced Apprenticeship in a field they're interested in.
Advanced Apprenticeships: qualifications
The qualifications gained, although both at Level 3, are also different. On an Advanced Apprenticeship, you will gain qualifications at Level 3. These will include a Level 3 competence qualification, a Functional Skills qualification and a relevant knowledge-based qualification. You could gain a range of other qualifications, from NVQ Level 3, Skills for Life Level 2 (this is the highest level – they do not go above Level 2), and Higher Diploma to a BTEC award, certificate and diploma Level 3.
The industries offered by Advanced Apprenticeships are far wider than subjects offered at A-level, from Leisure, Travel and Tourism, Agriculture, Horticulture and Animal Care, Arts, Media and Publishing, to Business, Administration and Law, Engineering and Manufacturing Technologies, and Information and Communication Technology.
Advanced Apprenticeships (like all apprenticeships) are paid. Unlike A-level students, apprentices are paid the national apprentice minimum wage for their work and time (or the National Minimum Wage, depending on their age), which makes them a great option for young people keen to start earning early on.
Advanced Apprenticeships: career progression
Both Advanced Apprenticeships and A-levels are stepping-stones to the next level, so what you want to do next will inform the choice you make about taking them.
Advanced Apprenticeships are perfect for people who want to move on to the next level – a Higher Apprenticeship – as they are a prerequisite for those schemes, but they are also useful for those wanting to stay in education and training (all those born on or after September 1997 must now remain in some form of education or training until at least their 18th birthday) but who do not want to follow the standard route, and who want to start improving their vocational, workplace skills while earning a proper wage.
A-levels are more geared towards those who want to stay in the traditional classroom structure. If you want to do a particular university course, or a school leaver programme, Higher Apprenticeship or Degree Apprenticeship, you'll need the right A-level results in the right subjects. Look at the prerequisites for what you want to do next and work backwards, to figure out what you need to be doing now in order to get there.
Image courtesy of Garry Desmond.
More articles like this