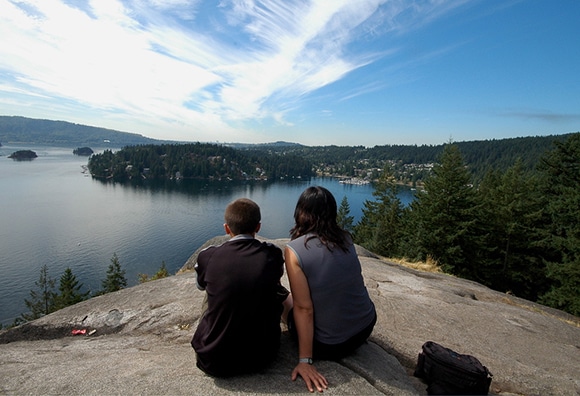 What is an advanced apprenticeship?
An advanced apprenticeship is a step above Intermediate Apprenticeships. It's a chance to access great training, develop skills and gain qualifications whilst working for an employer.
As a guide, Advanced Apprenticeships generally last around 24 months, although they can be longer or shorter. It is the second most popular apprenticeship. In 2014/15, around 181,800 people started an Advanced Apprenticeship.
A huge variety of different employers offer Advanced Apprenticeships.
Companies might run their apprenticeship in partnership with a training provider (like a further education college), meaning you'll split your time between working at the company and attending college or they'll run it independently and have their own in-house training sessions.
What qualifications will I need to do an advanced apprenticeship?
Generally, to be eligible to do an Advanced Apprenticeship you must have either completed an Intermediate Apprenticeship or have a certain number of GCSEs (or equivalent); although this isn't always the case.
If you need to improve your skills, such as literacy and numeracy, there's an Access to Apprenticeship scheme run by the National Apprenticeship Service that will help you out.
Most of our featured employers offering Advanced Apprenticeships will be looking for those with at least five GCSEs grades A*-C.
Read More
What qualifications will I get with an advanced apprenticeship?
Advanced Apprenticeships give you the opportunity to earn while you learn. They involve work-based learning, such as a Level 3 Competence Qualification, Functional Skills and, in most cases, a relevant knowledge-based qualification.
To put it simply: completing an Advanced Apprenticeship is the equivalent to gaining two A-level passes. You'll also gain relevant technical certificates or qualifications (depending on your type of apprenticeship).
Once you've completed an Advanced Apprenticeship, you'll be eligible to do a Higher Apprenticeship.
Will I get paid?
There are quite strict guidelines around the minimum employers should pay their apprentices.
The minimum that apprentices are entitled to depends on their age and length of time on a programme. Starting at £3.90 (as of April 2019) per hour – if an apprentice is under 19 or in their first year – this rises to £6.15 in the second year for those aged 18 to 20, then to £7.70 for 21-24-year-olds, and then up to £8.21 if they are over 25.
Apprentices aged 18 must be paid the standard National Minimum Wage after 12 months.
Employers are free to pay above the new wage and many do so, but employers must ensure that they are paying their apprentices at least the minimum wage.
The average weekly wage for an apprentice is actually around £200, dependant on the sector, region and apprenticeship level.
Employers offering Advanced Apprenticeships…
Plenty of small companies offer Advanced Apprenticeships but if you've got your sights on the big guns, these large companies also offer Advanced Apprenticeships:
Image courtesy of andy_c
More articles like this