Digital media apprenticeships: doing an Advanced Apprenticeship
Emma Finamore
Last updated 21 Jan 2019
Explore the digital media apprenticeships options available to those wanting to train at Advanced Apprenticeship level.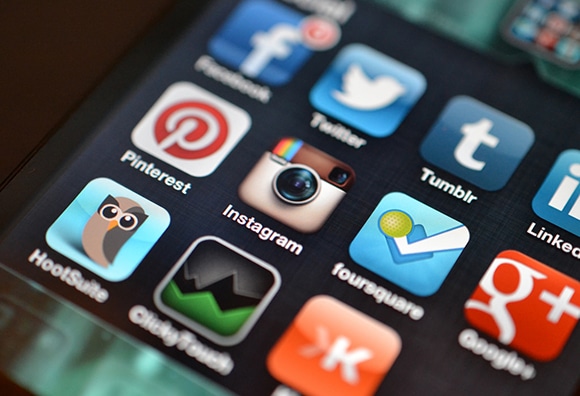 There are many ways for a school leaver to get into the exciting world of digital media without going to university: an Advanced Apprenticeship is one of them. Here we take the two main Advanced Apprenticeship groups – creative and digital media, and social media and digital marketing – and look at them separately in more depth.
Creative and digital media Advanced Apprenticeships
These apprenticeships cover starting roles in a range of sectors, including digital, television, archive, animation, interactive media, film, photo imaging and radio.
You'll develop an understanding of the end-to-end production cycle in relation to different platforms, e.g. audio, visual, interactive and emerging technologies and post-production.
You could work in different genres like entertainment, drama, news and sport, and in different formats such as live, studio and online.
You and your employer will be able to tailor your apprenticeship programme, selecting a combination of options.

Advanced Apprentices in digital media could train in roles like:
· Production runner/assistant
· Post production runner
· Broadcast assistant
· Archive assistant
· Animation assistant
· Assistant to the camera crew
· Junior designer
· Junior researcher
· Web coordinator
· Trainee/assistant photographer
· Digital assistant
· Production secretary
Social media and digital marketing Advanced Apprenticeships
Social media is one of the fastest growing advertising and marketing tools that businesses have at their disposal.
Many companies now have whole social media and digital marketing (which is any marketing using an electronic device) teams, who are hired to, amongst other things, increase the company's online presence on sites such as Facebook, Twitter and LinkedIn, as well as using search engine optimisation (SEO) techniques to ensure the company is easily found when people search certain for terms online.
An Advanced Apprenticeship in this field trains you to become a specialist in all electronic marketing techniques, as well as helping you to develop your communication and research skills.
This is an advanced level apprenticeship in social media and digital marketing. You could train in roles like:
· Social media assistant
· Social media consultant/analyst
· Digital account assistant
· Digital marketing assistant
· Digital communications officer
· Community engagement officer
· SEO (search engine optimisation) assistant
· Email campaign assistant
· Online marketing coordinator
· Content marketing assistant
· Mobile marketing assistant
· Website content manager
· Video marketing production assistant
As with all apprenticeships, digital media Advanced Apprenticeships will involve a combination of paid work and assessed training, with a training provider such as a further education college, all while being paid a proper wage.
Image courtesy of Jason A. Howie
More articles like this