Who can do an Advanced Apprenticeship?
Are you interested in doing an Advanced Apprenticeship, but not sure if it's for you? Don't fear. This article breaks down where an Advanced Apprenticeship fits into the bigger picture, and details who is eligible to complete one.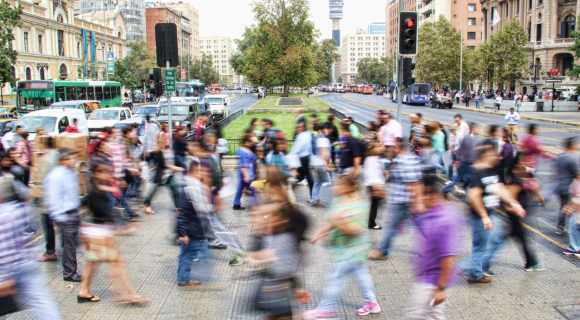 As it stands, there are four levels of apprenticeship in the UK: Intermediate, Advanced, Higher and Degree. They are all equivalent to different educational stages and each one corresponds to a different numerical level.
An Advanced Apprenticeship is the second level up, and is equivalent to two A-level passes. Upon completing an advanced apprenticeship you'll have a Level 3 qualification.
What do I need to be eligible for an Advanced Apprenticeship?
To complete an Advanced Apprenticeship, you'll typically need one of the following:
Have five or more GCSEs at grades 9-4 (or A*-C under the old grade system).
Have completed an Intermediate Apprenticeship (level 2)
In some particularly competitive industries, employers might request that applicants have some A-level passes already, but this is generally uncommon at Advanced Apprenticeship level.
There's also a chance that you could be accepted onto an Advanced Apprenticeship without the above requirements, if you've worked in the industry for a long time and have acquired a strong skillset to equip you for an apprenticeship. If this is you, you should contact the employer for more information.
Even if you already have A-levels or other Level 3 qualifications, you might still choose to do an Advanced Apprenticeship. This is particularly true if the apprenticeship provides skills-based training for an industry or role that you want to go into.
Advanced Apprenticeships: where can I go next?
After completing an Advanced Apprenticeship, you have a number of options. You could enter the world of work, having attained a relevant qualification and (hopefully) made a great impression on your employer.
If you're interested in furthering your skills, you could look into Higher and Degree apprenticeships—many employers will have existing progression opportunities or it could be that you look into apprenticeships at a different company to expand your work experience and progress into a new role.
Depending on which Advanced Apprenticeship you have completed, you will come away with a combination of BTECs, NVQs, Functional Skills qualifications and other industry-specific skills and training. This gives you a strong portfolio that could lead to employment and training opportunities within your sector, and (in some cases) outside of it.
More articles like this