Doing an Advanced Apprenticeship in engineering
Emma Finamore
Last updated 21 Jan 2019
Explore the apprenticeship options available in engineering, for those wanting to complete an Advanced Apprenticeship.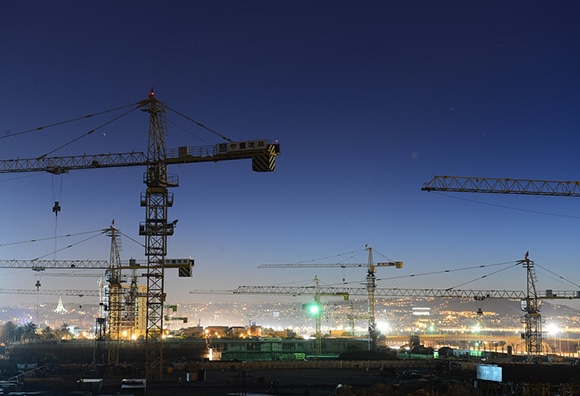 There are many engineering apprenticeships available at the Advanced Apprenticeship level. You could work in roles as wide ranging as product support engineer, aircraft systems fitter and marine engine fitter, to tool-maker, metal forger and CAD draught person
Here are some examples that sit within the government's engineering and manufacturing technologies apprenticeships framework, along with the details of the jobs and training those on an Advanced Apprentice can expect.
Composite engineering Advanced Apprenticeships
A composite engineer works in a company that produces or uses composite materials (strong lightweight material developed in a lab). The two biggest sectors affected by the composite market are aerospace and wind energy.
The engineer helps with the production and overseeing of the creation of the materials as well as their use in other products.
Those wanting to do a composite engineering Advanced Apprenticeship will need some science qualifications as well as the basic maths and English skills required: grade C or above in all three GCSEs, or an equivalent qualification.

As an Advanced Apprentice you can train in more specialised roles like:

· GRP finisher/laminator (large structures)
· GRP finisher/laminator (small structures)
· Carbon fibre pre preg technicians
· Composite technician
· Manufacturing process engineer
· Composite assembly/repair technician
· Tooling engineer
· Composite pattern maker
· Composite assemblies fitter
Engineering manufacture (craft and technician) Advanced Apprenticeships
This apprenticeship covers several categories:
· Aerospace
· Automotive
· Metals
· Electrical equipment
· Electronics
· Marine maintenance
· Mechanical engineering
The sort of work you'll be doing will depend on your employer. Generally, engineering apprentices will learn to take on an operator role in a certain area of engineering. This could involve anything from assembling car engines to installing telecommunications systems. Most duties will involve the maintenance of equipment and machinery - as an electronics maintenance technician you'll be carrying out:
· Planned and emergency fault diagnosis and maintenance
· Testing and repairing electronic equipment and circuits
· Testing and repairing communications equipment
· Testing and repairing instrumentation and control equipment
· Servicing equipment and carry out quality inspections
You could also work as a project manager: planning, organising, securing and managing resources to bring about the successful completion of specific project objectives.
Those completing an Advanced Apprenticeship in engineering could onto a Higher Apprenticeship in something like space engineering, civil engineering or manufacturing engineering. They might then be eligible to do a Degree Apprenticeship in engineering. These programmes are fairly new so the areas you could move into are fairly limited, but extremely exciting. Degree Apprenticeships are available in aerospace engineering, manufacturing engineering and power engineering.
More articles like this