Why do an Advanced Apprenticeship?
Emma Finamore
Last updated 09 Jan 2020
Check out some of the advantages of doing an Advanced Apprenticeship, from the qualifications you could gain and paid work experience, to where the programme could take you next.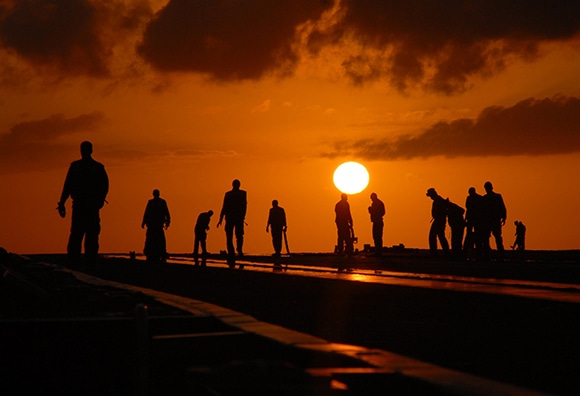 An Advanced Apprenticeship can be a great choice for school leavers, especially for those who have done relatively well in their GCSEs, but want to progress without taking the standard A-level route.
Advanced Apprenticeships are the second level of apprenticeships, and the second most popular with around 182,000 people starting an Advanced Apprenticeship in 2014/15. Advanced Apprenticeships provide a stepping stone if you want to progress on to other schemes: once you've completed an Advanced Apprenticeship, you'll be eligible to move on to a Higher Apprenticeship.
Advanced Apprenticeships: pay
Advanced Apprenticeships give you the opportunity to earn while you learn. They involve work-based learning, such as a Level 3 Competence Qualification, Functional Skills and, in most cases, a relevant knowledge-based qualification.
Advanced Apprenticeships: qualifications
Even though most Advanced Apprentice employers will be looking for those with at least five GCSE grades A*-C, if you need to improve your skills (such as literacy and numeracy) there are traineeships (short work programmes) available to help upskill young people in English, maths and basic workplace skills.
To put it simply: completing an Advanced Apprenticeship is the equivalent to gaining two A-level passes, with added work-based experience. You'll also gain relevant technical certificates or qualifications (depending on your type of apprenticeship) – how many more reasons do you need to do an Advanced Apprenticeship?
Advanced Apprenticeships: employers
The range of employers offering them is also pretty impressive – doing an Advanced Apprenticeship could mean being employed by a seriously high-profile company. Here are a few examples:
You'll also be paid to do an Advanced Apprenticeship: the minimum wage for apprentices is £3.90 an hour, but many employers pay their apprentices more than that – apprentices, on average, earn between £150 and £190 a week.
You will also gain enviable work-based experience at a relatively early stage – making you super-employable and able to cope well in a workplace environment.
More articles like this