FE college vs. Advanced Apprenticeships
Emma Finamore
Last updated 21 Jan 2019
Explore the different advantages of FE college (further education college) and Advanced Apprenticeships, to help you decide which option could be your next move.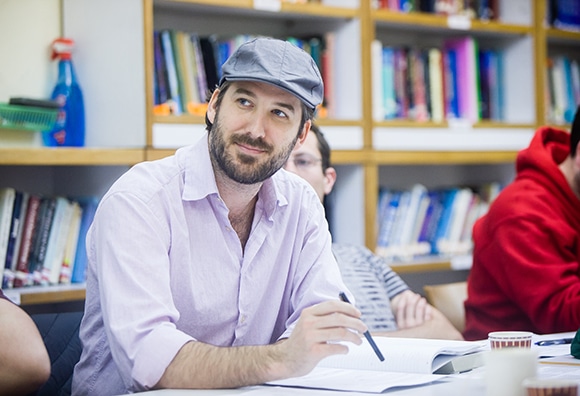 If you've done GCSEs then you have plenty of options: two of which are FE college (further education college) or an Advanced Apprenticeship. These are both great options if you're looking for something different to the standard classroom route many people take after GCSEs: A-levels at school.
Advanced Apprenticeships: pay
Advanced Apprenticeships (like all apprenticeships) are paid, unlike most courses at FE college. Advanced apprentices are paid the National Apprentice Minimum Wage for their work and time (or the National Minimum Wage, depending on their age), which makes them a great option for young people keen to start earning early on.
Advanced Apprenticeships: qualifications
On an Advanced Apprenticeship, you will gain qualifications at Level 3, as well as gaining work experience. Many FE college courses offer Level 3 qualifications (e.g. BTECs) but without the work component.
You could gain the following as part of an Advanced Apprenticeship:
Key Skills Level 3
NVQ Level 3
Skills for Life Level 2 (this is the highest level – they do not go above Level 2)
Higher diploma
BTEC award, certificate and diploma Level 3
Functional Skills Level 2 (the highest Functional Skills level)
Cambridge National Level 3
Cambridge Technical Level 3
Advanced Apprenticeships: industries
There are also plenty of positions available to those wanting to do Advanced Apprenticeships, in a wide range of industries:
Construction, Planning and the Built Environment
Leisure, Travel and Tourism
Agriculture, Horticulture and Animal Care
Arts, Media and Publishing
Business, Administration and Law
Engineering and Manufacturing Technologies
Retail and Commercial Enterprise
Health, Public Services and Care
Education and Training
Information and Communication Technology
An Advanced Apprenticeship would also be the perfect option if you want to move onto a Higher Apprenticeship – which can lead to a qualification equal to university level.
Advanced Apprenticeships: training
Of course juggling work and education isn't for everyone: going to FE college and doing a BTEC or Diploma could give you the fresh, more adult experience you're looking for, away from the traditional classroom setting, but without being the dramatic change that an Advanced Apprenticeship might be.
Further education college
FE college is a totally different world to school or sixth form college: you are expected to be responsible and take control of your own time-management, which can be great for those craving more independence.

One of the first differences between school and college you will notice is your timetable – at FE colleges you are more likely to have a less packed-out timetable. There could be several hours between lessons/lectures; you might not even have to attend at all for a full day; or if you are there all day it might start at 8.30am and not finish until 5pm.

At FE college it's also possible to study on a part-time basis, rather than take a full-time course, meaning you could work part time or do an internship, something that you wouldn't have time for on an Advanced Apprenticeship.

Obviously there are advantages to both Advanced Apprenticeships and FE college. Read all our advice articles to figure out what's best for you.
Image courtesy of Wikimedia.
More articles like this