First Legal Apprenticeship in Wales to Trial
Are you keen to pursue a legal career in Wales? Well, now there's another option in the making! Summer 2013 will see the pilot year for the first formally accredited Higher Apprenticeship in Wales in the legal sector. The scheme will be delivered by training providers Kaplan Altior in partnership with apprenticeship specialists Acorn.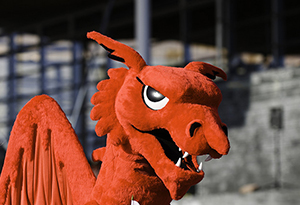 Law firms Lyons Davidson, New Law and Morgans Select and the legal training provider CILEx have been involved in the development of the new apprenticeship programme, which would give school leavers with A-levels the chance to develop a career as a paralegal if the trial proves to be a success.
There has been increasing demand for paralegals in recent years. Paralegals are not solicitors or barristers, but some will perform many of the same duties as solicitors.
What is a Higher Apprenticeship?
Higher Apprenticeships are open to school leavers with A-levels. They follow a structured format and provide the opportunity to learn on the job whilst earning a salary. Higher apprentices also have the chance to study for a recognised qualification in that specific sector.
Welsh firm JNP legal are one of the first to have signed up to the trial of the Higher Apprenticeship.
Chris Sweetman, Managing Director of Kaplan Altior, said: "I'm delighted that we have been appointed with Acorn to lead this project. As a business, we have had a really positive experience employing apprentices. The project also forms a key part of our strategy to further develop our range of innovative skills and vocational training programmes for junior and mid-level lawyers."
Want to know more about your post-A-level options? Check out this article!
News