Law firm poised to launch first ever 'Magic Circle' legal apprenticeship
Emma Finamore
21 Apr 2016
The apprenticeships will open up a new route into paralegal work and full qualification.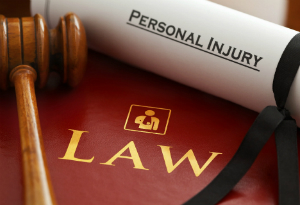 Freshfields Bruckhaus Deringer could become the first Magic Circle firm to embrace the earn-while-you-learn programmes after it revealed plans to launch a legal apprenticeship.
The Magic Circle is an informal term for what are generally considered the five leading law firms headquartered in the UK, and the four or five leading London-based commercial barristers' chambers. The group is considered to be comprised of Allen & Overy, Clifford Chance, Freshfields Bruckhaus Deringer, Linklaters and Slaughter and May.
The new Freshfields apprenticeships will be available at the firm's Manchester office, where it is also looking into offering training contracts, though said this is unlikely to happen in the short term.
"I wouldn't rule anything out at this stage," Manchester head Gareth Stephenson told the Lawyer 2B website. "I want to get apprentices in in the short term and progress them up the ladder."
Stephenson said it was hoped the apprenticeships would open up a new route into paralegal work and full qualification, and that they would be launched in the next 12 months.
He said apprentices were "more likely to stay with the firm for a longer period. (…) Anything we can do to retain people for longer is very beneficial for the firm."
Stephenson could not confirm the final numbers of apprenticeships, start dates or pay, or confirm the level of qualification that will be offered – there is clearly plenty of work to be done before the programmes can be launched.
The firm opened in Manchester just last year, relocating around 300 paralegal and business services roles to the new hub. The new apprenticeships in Manchester would mark a significant development in the legal market, providing a career route for juniors at Freshfields in Manchester for the first time.
So far just one law firm, Eversheds, has launched the government's Trailblazer apprenticeship (which is a Level 7 qualification), which leads to qualification as a solicitor after six years of paid training and an assessment by the Solicitors Regulation Authority (SRA).
Eversheds will take on eight legal apprentices this year, all of which will be offered a position at the firm on completion. Applicants will be paid a starting salary of £15,200 outside London and £17,200 in London, rising each year.
News