School leaver blog: lessons from older generations, tattoos and more
Anna Vall Navés
18 Sep 2019
Welcome to this week's AllAboutSchoolLeavers' blog! This week, we'll be talking about the ways in which you can learn from older coworkers, the unusual and creative tattooist apprenticeship and the Intermediate Apprentice of the Year. As always, we'll also be covering some important school leaver news and some of the most interesting articles of the week.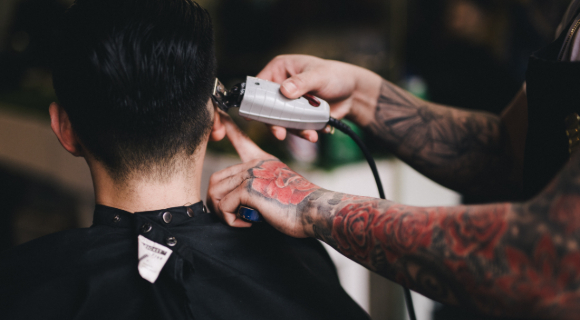 Career insight of the week: learning from older colleagues
As we've discussed in previous blogs, networking is essential throughout your career, but it's particularly important when you're just starting off. And while you can certainly learn a lot from all sorts of people, making an effort to speak to your older colleagues can really pay off.
Cultivating friendships with older colleagues can help you get a glimpse of where you might be in five, ten or even 20 years, both professionally and personally. A good relationship with older coworkers can help you design the future stages of your life, helping you to consider things like the kind of work-life balance you'd like to have, what your career progression would ideally look like and perhaps even mistakes to avoid.
While some people are more talkative and willing to open up than others, finding someone with more experience than you to help you answer some of your doubts or questions can be extremely beneficial. Ask a coworker if they'd like to grab lunch or a coffee with you—you never know what you might learn.
"If you can't fly, then run. If you can't run, then walk. If you can't walk, then crawl, but whatever you do, you have to keep moving forward." – Martin Luther King, Jr.
Weird and wonderful apprenticeships: tattooist apprenticeship
Are you looking for a career that's creative and fulfilling? Becoming a tattoo artist might be the right path for you.
Although it's probably not the first job you'd think of when someone mentions an apprenticeship, there are several apprenticeships available for those looking to become tattooists. You'll generally need an interest in tattooing and artistic ability (many tattooists have experience in art and design), as well as good communication skills and flexibility.
It may take some time before you're actually allowed to create masterpieces on human skin, but once you've become a qualified tattooist, you'll be able to create all sorts of designs to suit your customers' tastes. If you're artsy and unsure what career to pursue, it might be worthwhile to pursue an apprenticeship!
Spotlight on: Joshua Reed, barber and Intermediate Apprentice of the Year
Joshua Reed, a nineteen-year-old barber apprentice in Ely, has been chosen as Intermediate Apprentice of the Year for the Eastern Region and praised by the Education Secretary for his work. Shocked at receiving the prize, Reed said that he found his passion the minute he picked up a set of hair clippers, and he discussed the benefits of completing an intermediate apprenticeship.
Reed recalled struggling at school due to his dyslexia, noting: "Not everyone is academic, not everyone is good at English, maths or science." But as his award demonstrates, it's not a requirement to be good at these things to succeed. Now he's enthused by his job, which suits his creative and artistic skills, and claims: "It's so much more than a job. Customers come in and tell us their life stories, their problems, their worries. They probably offload to us more than they would to friends and family [...] We cut hair, we listen, we chat. It is like a counselling service at the same time."
School leaver news
Last week, the Home Office announced that international students will be able to stay in the UK for two years after their graduation to find a job—reversing Theresa May's decision as Home Secretary.
Students with mental health problems are facing waiting times of up to three months to access their universities' services, raising concerns that their mental welfare may worsen in the meantime.
Four out of five universities are either "very" or "extremely" concerned about a no-deal Brexit, with many considering stockpiling.
Recommended reading
News