Excelling on an Intermediate Apprenticeship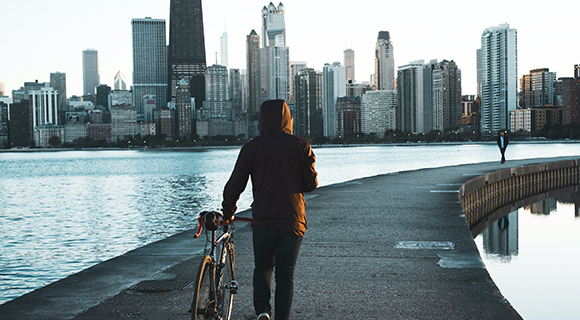 Intermediate Apprenticeships are the first level of apprenticeship and are the equivalent of GCSEs. They are the second-most available type of apprenticeship and are the entry point for school leavers looking to enter the world of work.
They usually have very achievable entry requirements and there are lots available. Therefore, it should be straightforward to get an Intermediate Apprenticeship. But how do you excel on an Intermediate Apprenticeship once you start one? Keep on reading to find out more!
Be prepared to learn
Intermediate Apprenticeships, like all apprenticeships, are designed to allow school leavers to learn on-the-job whilst getting paid. Apprentices also spend 20% of their time learning away from the workplace, at a training location or further education college, for example.
Put simply, there is a lot of learning involved on an Intermediate Apprenticeship. You will be learning practical skills that allow you to perform in your job role, but also improving 'softer' skills such as spoken and written communication and teamwork.
Learning on an apprenticeship is different from learning in the classroom, but nevertheless, you should be prepared to learn from both your line manager and others around you. Everyone you work with will be able to provide you with some knowledge, so treat your mind like a sponge and soak everything up!
Be enthusiastic and passionate
Undertaking an apprenticeship is an opportunity to leave all your least favourite school subjects behind and focus on what interests you the most. Your enthusiasm and passion for the industry and sector where your company operates should shine through in the application and interview process.
This should continue to be apparent when you start and progress through your apprenticeship; it's important to show your employer that you are committed and excited about the work that you and the company are doing. This will help you progress in your career.
Keep your future in mind
Intermediate Apprenticeships are an entry point to the world of work. Once you have completed your Intermediate Apprenticeship, which should take around 18 months, you can go on to do an Advanced or Higher Apprenticeship in a similar field. The organisation you work for may even have these opportunities too. If you have excelled and been passionate about your work during your Intermediate Apprenticeship, it will make the transition to an Advanced or Higher Apprenticeship with the same organisation a lot smoother.
Apply for an Intermediate Apprenticeship
Like the sound of what an Intermediate Apprenticeship involves? Check out the latest opportunities at organisations across the country.
More articles like this