Degree Apprenticeships vs. Higher Apprenticeships
Emma Finamore
Last updated 21 Jan 2019
A look at the advantages of Degree Apprenticeships and Higher Apprenticeships, and the differences between the programmes.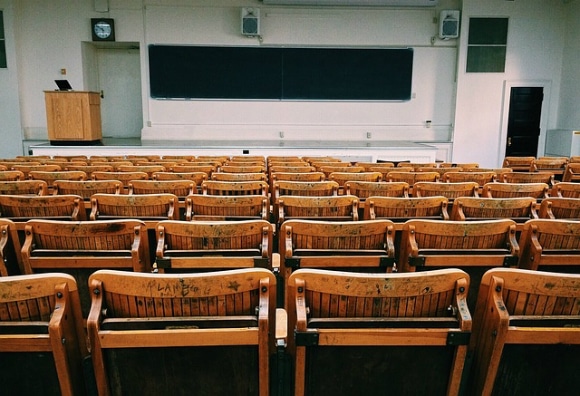 Even though Degree Apprenticeships are technically part of the Higher Apprenticeship family, they are distinct programmes with their own individual advantages.
Higher Apprenticeships
Higher Apprenticeships give you the opportunity to earn while you learn. Completing a Higher Apprenticeship is the equivalent to higher education with added work-based experience, with apprentices gaining Level 4 or 5 qualifications - equivalent to a higher education certificate, higher education diploma or a foundation degree.
Qualifications that Higher Apprentices might work towards include a Level 4 or 5 Competence Qualification, Functional Skills and, in some cases, a knowledge-based qualification, such as a foundation degree or HND.
You'll also gain relevant technical certificates or qualifications (depending on your type of apprenticeship).
The range of employers offering them is also pretty impressive – doing a Higher Apprenticeship could mean being employed by a seriously high-profile company. Here are a few examples:
PwC
National Grid
Mercedes-Benz
Deloitte
CGI
Degree Apprenticeships
Degree Apprenticeships are the latest model to be developed as part of the Higher Apprenticeship standards, offering Level 6 and 7 qualifications. Higher Apprentices work towards a full bachelor's or master's degree as a core component of the programme.
Degree Apprenticeships combine both higher and vocational education, and fully test workplace competence as well as academic learning. They involve a degree as an integral part of the apprenticeship, co-designed by employers to make sure it's relevant for the skills industry is looking for.
As with other apprenticeships, the cost of course fees are shared between government and employers, meaning that the apprentice can earn a full bachelors or even masters degree without paying any fees.
As Degree Apprenticeships were only launched in 2015 they are not as wide-spread as the other levels, but some high profile organisations are already offering them. For example:
John Lewis – IT Degree Apprenticeship
Jaguar Land Rover – Engineering/Commercial Degree Apprenticeship
Goldman Sachs – Technology Degree Apprenticeship
BT – IT Degree Apprenticeship

Both Higher and Degree Apprenticeships must last a minimum of one year; Degree Apprenticeships in particular will last longer, typically up to four years, though there is no fixed maximum duration.
As with all apprenticeships, the cost of education and training during Higher and Degree Apprenticeships is paid for by employers and the government.
More articles like this