FE college vs. Higher Apprenticeships
Emma Finamore
Last updated 21 Jan 2019
Looking at the benefits to school leavers of both FE college and Higher Apprenticeships.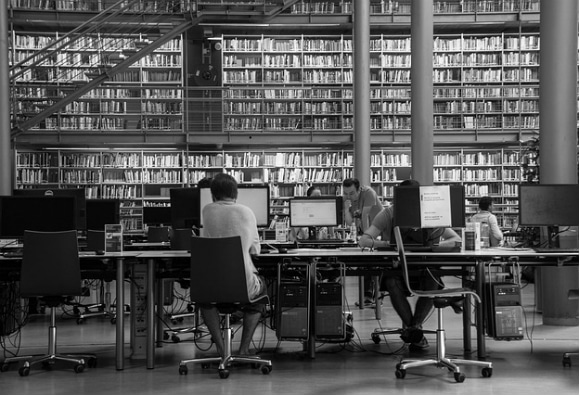 If you've done A-levels then you have plenty of options: two of which are FE college (further education college) or Higher Apprenticeships. These are both great options if you're looking for something different to the standard classroom route many people take after A-levels: university.
Higher Apprenticeships: qualifications
Higher Apprenticeships are the third level of apprenticeships, launched in 2009. They lead to a Level 4 or above qualification – the equivalent of a higher education qualification – without any of the debt associated with university…and with a salary.
Higher Apprenticeships: pay
As Higher Apprentices are a step above Advanced and Intermediate Apprenticeships, you'll likely get paid a little bit more than other apprentices. For example, PwC offer £23,000 for their three-year Higher Apprenticeship programme.
Higher Apprenticeships give you the opportunity to earn while you learn. Qualifications that Higher Apprentices might work towards include a Level 4 or above Competence Qualification, Functional Skills and, in some cases, a knowledge-based qualification, such as a foundation degree or HND.
Higher Apprenticeships: training
Completing a Higher Apprenticeship is the equivalent to higher education, with added work-based experience. You'll also gain relevant technical certificates or qualifications (depending on your type of apprenticeship).
Of course juggling work and education isn't for everyone: going to FE college and doing a Level 4 qualification (the same as Higher Apprenticeship or university) could give you the fresh, more adult experience you're looking for, away from the traditional classroom setting, but without being the dramatic change that a Higher Apprenticeship might be.
Further education college: Level 4 qualifications
The Level 4 qualifications on offer at FE colleges can be the perfect start to your career, as they're often more hands-on and vocational than courses you would get at university. A Certificate in Education and Training for budding teachers for example, or a Higher Professional Diploma in Early Years, for those who want to work in children's health and development.
But fees may apply at Level 4 for those over 18, in the same way that they do at university. You may qualify for a 19+ Advanced Learning Loan from the government, which aim to help people pay the tuition fees charged by colleges and training organisations.
Most learners aged 19 and over, studying at level 3 and above such as Access to Higher Education, up to 4 A-Levels, NVQ Level 3 or NVQ Level 4 Certificate or Diplomas, Advanced Apprenticeships or BTEC National Diplomas, will qualify for these new loans from the UK government: it's easy to apply, and (like a student loan for university) you won't have to pay anything back until your income is over £21,000 a year.
With Higher Apprenticeships, your training fees are covered and (as we keep reminding you) apprentices are also paid a salary.
However this comes with the added pressure of juggling work and study: only you can decide which is better, FE college or Higher Apprenticeships.
More articles like this