Higher apprenticeships: who can do one?
You might have heard that higher apprenticeships are a great alternative to university. But what do you need to have, qualifications-wise, to get onto one? This is how higher apprenticeships fit into the bigger picture.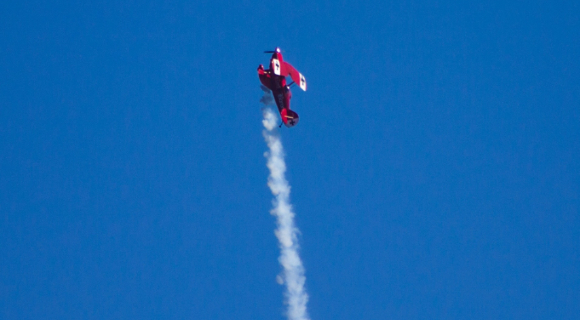 Higher apprenticeships are one of four levels of apprenticeship in the UK—the order is Intermediate, Advanced, Higher and Degree. You might also have seen these apprenticeships described in numbers; each one has a corresponding numerical level.
Higher Apprenticeships are Level 4 or above, and after completing one, you could have an NVQ Level 4, a HND or Foundation Degree.
What do I need to be eligible for a Higher Apprenticeship?
Higher Apprenticeships are typically aimed at people aged 18 or over who have completed GCSEs (or equivalent) and A-levels (or equivalent). So the typical requirements for a Higher Apprenticeship programme are:
Five GCSEs at grades 9-4 (or A*-C under the old system) or more. This includes English and Maths.

Level 3 qualifications, for example A-levels, BTECs or NVQs.
The exact subjects studied at GCSE or Level 3 may need to be relevant to the industry you're going into—for example, if doing a maths-related apprenticeship, the employer might ask for a maths A-level or equivalent.
Higher Apprenticeships are also open to students who have completed an Advanced Apprenticeship. If you've already completed an Advanced Apprenticeship, have a look to see if there are progression opportunities within your industry. It could be that you're eligible to move onto a Higher Apprenticeship.
You might come into a Higher Apprenticeship after completing a different qualification, such as a degree from university. This is because Higher Apprenticeships are designed to teach skills, to a high level, in a specific industry. So if you only make up your mind about what you want to do after graduating, and the route in is an apprenticeship, don't sweat it—apprenticeships are open to graduates too!
Higher Apprenticeships: where can I go next?
Once you've got your higher apprenticeship a variety of options are open to you. You might take on a full-time role within the company at which you trained—a lot of apprenticeship employers have natural routes of progression, having tailored their apprenticeship programmes to a specific role within their company.
If you don't fancy that, don't worry—you also have the option of seeking work elsewhere in a different industry, or even continuing on to a different apprenticeship, such as a degree apprenticeship.
Typically, you will have some brand-new qualifications that sit within your apprenticeship (an NVQ or foundation degree, for example), as well as all of the transferable skills that come with working within a company for more than 12 months. You might choose to apply these skills to a completely new type of job, or you might opt to stay within the industry in which you trained.
More articles like this