Law apprenticeships: Higher Apprenticeships
Emma Finamore
Last updated 21 Jan 2019
There are many ways of entering the legal sector without going to university; with law apprenticeships at the Higher Apprenticeship level you only need A-levels to dive right in.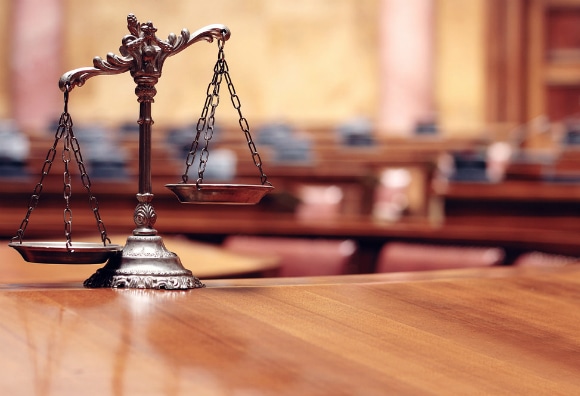 A Higher Apprenticeship in legal services means that, for the first time, people in England are able to follow an apprenticeship pathway to becoming a qualified fee-earner or "paralegal" within the legal sector. From there, progression to qualified lawyer status (solicitor, barrister or Chartered Legal Executive) or even a judge is possible.
Law Higher Apprenticeships: entry requirements
This Higher Apprenticeship was launched in March 2013 and will take 18 to 30 months in most cases. Although some A-level school leavers will start on the Higher Apprenticeship, many higher apprentices will have completed one or both of the other legal apprenticeships – Intermediate and Advanced Apprenticeships.
Law Higher Apprenticeships: training
The legal services Higher Apprenticeship covers tasks such as assisting trained lawyers to handle their casework and in some situations, dealing with clients yourself. Those on Higher Apprenticeships might be working in criminal prosecution, civil litigation, employment law, family law, property, or maybe even working for private clients.
Higher apprentices could train in roles like senior paralegal, senior legal officer, fee earner, or litigation executive in commercial litigation. Commercial litigation involves virtually every type of dispute that can arise in the business context, including breach of contract cases, partnership/joint venture disputes, class actions, business torts, civil RICO claims, breach of fiduciary duty allegations, and shareholder issues.
A paralegal performs a complementary role, carrying out the course of action suggested by a lawyer, such as interviewing witnesses, researching questions, and completing and filing legal documents.
Higher apprentices could also train as a senior paralegal, senior legal officer, fee earner or litigation executive in debt recovery and insolvency, or on the behalf of a defendant or claimant.
Law Higher Apprenticeships: career progression
The advantages of doing apprenticeships in law are wide-ranging. Legal apprentices will gain a wealth of real work experience (apprenticeships are real jobs with additional training and assessment) which puts you way ahead of your peers in terms of experience. It also suits those who like to learn by doing rather than a more theoretical, academic approach.
More articles like this