What is an Assessment Centre?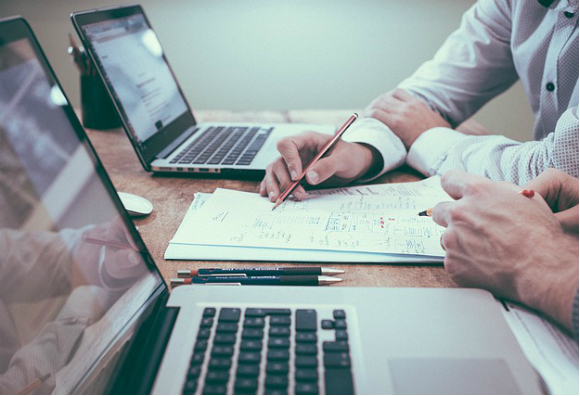 When applying to large apprenticeship programmes, you might be invited to an assessment centre or assessment day. You may think it sounds like something out of a dystopian sci-fi movie, but really there's no reason to be worried. Assessment centres aren't sinister; you won't be required to balance a walking stick on your nose whilst humming the national anthem backwards in front of a panel of self-important judges. Britain's got Talent it ain't.
Assessment centres are used by big employers to test your suitability for an apprenticeship. They are usually saved for applicants in the penultimate or final stage of the application process. So if you're invited to one, be proud of yourself. It means they think you might be a very good candidate for the apprenticeship, so go forward with confidence!
Assessment centres: read more
Assessment centres are designed to be the most accurate and fair way of testing your suitability. They are usually a mixture of tests, interviews, and exercises; all designed to give you an opportunity to show the recruiters what you can do. The beauty of this is that if you think you've fluffed it in one exercise, you can wow them in the others. One of the unique things about assessment centres is that you'll get to meet other candidates and might even complete group exercises with them.
What does an assessment centre involve?
Assessment centres come in all shapes and sizes - after all, there are many types of apprenticeship, and companies want to make sure they're testing the skills that will be needed for the specific one you're applying to.
You'll probably have a series of interviews: such as group, panel and individual interviews, or they might involve a mixture of tests, group exercises and interviews. Usually the assessment centre exercises will be designed to reflect the type of work you'll be doing during your apprenticeship. The employer will also be looking for other qualities, like how well you work in a team and your leadership skills. Some of the exercises might reflect real working environments; for example, you might be asked to work through a problem or case study.
As part of the assessment centre, you might be required to sit a psychometric, aptitude or numerical reasoning test. Some companies will require you to give a presentation or complete an e-tray exercise. Of course, it's not just hours upon hours of testing. Most companies incorporate information sessions or social events into the assessment day. These aren't really about getting drunk and starting a conga line around the office; they're more about finding out about the company and its culture. Keep your wits about you!
How can I prepare for an assessment centre?
You might imagine doing a Rocky-esque training montage. Pumping iron and pulling trains with your teeth to the 80s beats of 'Eye of the Tiger'. You can do that if you want, but in reality, your preparation will probably be less sweat-soaked - and hopefully more tailored to the apprenticeship you're going for!
Swap the boxing ring for a computer and thoroughly research the company. Scour their website and read up on any recent articles about them or their deals. It's always good to have some information that you particularly admire - a key policy, or a focus on sustainability or equal opportunities - at the back of your mind. You might also want to think about your own strengths and weaknesses and what you feel you can bring to the apprenticeship role.
The main thing is to keep in mind the selection criteria they specified in the job application. Every exercise and interview will be geared towards testing you against this. There will probably be a social event incorporated into the day, so prepare a list of questions you want to know about the company to ask the current employees. Asking questions is a good way to ensure that you're remembered, so don't be shy!
What about during the assessment centre?
You should treat the assessment centre like a job and go dressed in smart business wear, so put that velour Juicy Couture tracksuit away. One of the biggest challenges at the assessment centre will be keeping your concentration up. You might have a long slog of exercises and interviews, so it's pretty important that you try and stay motivated. Pay close attention to any instructions and make sure you pace yourself during timed tests. Ensure that you're well rested and well fed: yawns and and hunger pangs will only distract you!
The employers will also be interested in how you interact with others. Be sociable, friendly and shake hands with everyone you meet. There's not much point in trying to 'take down' other apprenticeship candidates. With an assessment centre, there are usually a number of apprenticeship roles up for grabs, not just one. Focus on showing what a great candidate you are, rather than trying to trip others up. Remember, everyone's in the same boat, and you'll make a better impression by being warm and friendly rather than ignoring or talking over everyone else!
More articles like this