What Apprenticeship is right for me?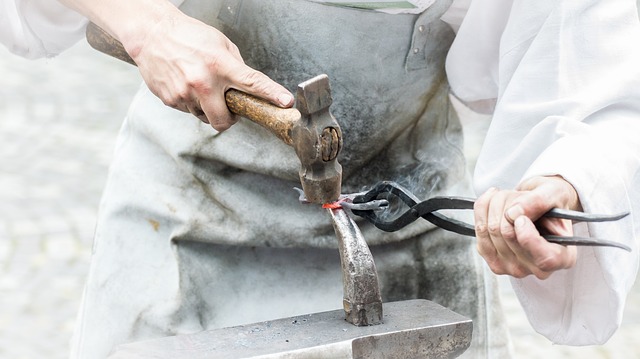 You probably feel like everyone is telling you to do an apprenticeship, but barely anybody has anything to say about choosing the right apprenticeship for you.
How do you choose between apprenticeships? Are you better suited to a paralegal apprenticeship, plumbing apprenticeship or a support technician apprenticeship?
There are three main things to think about:
- The level of apprenticeship;
- The type of apprenticeship;
- The type of employer.
What level of apprenticeship?
One of the easier decisions you'll have to make is choosing the right level of apprenticeship.
The first level is the intermediate apprenticeship - these are great for those just starting out.
However, if you've got five GCSEs (grade A*-C), you might want to think about skipping the intermediate apprenticeship stage and applying for an advanced apprenticeship instead. Your GCSEs mean that you don't have to do an intermediate apprenticeship, so an advanced apprenticeship would be a natural progression for you.
Likewise, if you've got two A-level or more, you might want to jump straight into applying for higher apprenticeships, which are a step above advanced apprenticeships. These can result in qualifications equivalent to an undergraduate or masters degree - these are called degree apprenticeships.
Alternatively, you might find that an advanced apprenticeship is better suited to your needs. At the moment, advanced apprenticeships tend to outnumber higher apprenticeships, so that's something worth considering.
Choosing a type of apprenticeship
A tougher task will be settling on a type of apprenticeship. There are hundreds of apprenticeships in a myriad of different areas, from engineering and construction to business and media. It may be that you know exactly what you want to do, in which case, great! But it might be that you've still not quite decided which apprentice - or even which sector - is right for you.
You can even use our Career Test - once you've completed the test, you can use the your results to explore what industry sectors best suit your personality and find out about the different career options available.
It's also worth thinking about your own interests and skills. What are you good at? Are you more interested in a hands-on apprenticeship or do you want something more desk-based?
Keep an open mind and explore apprenticeships that you might not have considered. You never know, even the supposedly 'boring' careers might be just right for you.
You can do an apprenticeship in accountancy, marketing, sports, as well as in IT, media, music and creative industries. Of course, you can opt for a more traditional apprenticeship if that appeals, or undertake a science or engineering apprenticeship. If all of these sound a bit overwhelming, you can attend an apprenticeship fair and speak to employers within these industries and more.
Of course, your apprenticeship choice might also be restricted by the opportunities in your local area. If you don't want to move away, you'll need to have a look at what kind of apprenticeships are available near you and base your choice on those.
The key thing to remember is that an apprenticeship is the first stepping stone in your career. Consequently, you'll want to choose an apprenticeship that is relevant to your career aims.
Choosing an employer
Who you are working for is just as important as the apprenticeship itself. Workplaces vary hugely, from large companies with offices dotted around the country to small local companies where everybody knows everybody.
The big employers are likely to hire more apprentices in one go and have a larger apprenticeship programme. They might even have their own training academy and compress the required off-the-job apprenticeship training into fortnightly blocks.
For the smaller employers, you might be the only apprentice, or one of a few, and work three or four days a week for the employer, whilst attending a further education college or training provider for the rest of the working week.
They will also have very different working environments. Some people will prefer the intimate working environment of a small company; others will relish the buzz of working for a top UK company.
Then there is the issue of pay and competition for places. Apprenticeship opportunities at the top companies might pay more or might have clearer career progression routes, but equally there will be stiffer competition for roles.
You can research individual employers and find out about their values by looking at their website, and also by attending apprenticeship fairs. Here you'll be able to speak with someone from the company, who can answer any specific questions.
Your future career
Apprenticeships are a leg up onto a career path rather than a permenant fixture - after all, you won't be doing an apprenticeship forever! So whilst you might only be thinking of getting on an apprenticeship programme, it's worth looking a little bit further ahead.
When choosing an apprenticeship, it's worth thinking about your career aspirations. Realistically, where do you want to be in five years? Will that apprenticeship help you get there?
Consider the long term career prospects for certain apprenticeships and assess the value of the skills you will gain. You might look to get an apprenticeship in a growing industry, such as the environmental sector or certain areas of IT.
Alternatively, you might want to consider industries that are witnessing a skills shortage, such as engineering.
Phew! There's a whole bunch of things you'll need to consider. There's only one thing for it: start researching your options, hunting down apprenticeship vacancies and firing off those applications.
More articles like this