Accountancy Apprenticeships: What Could I Do?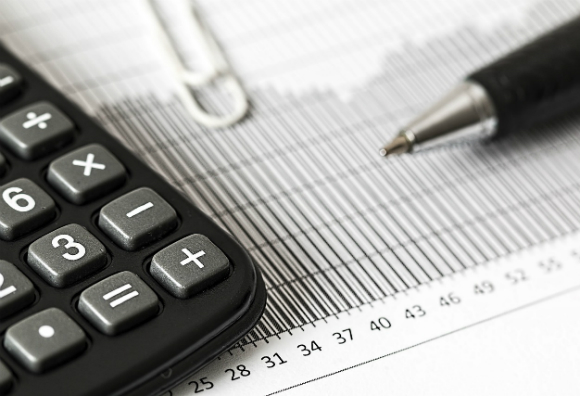 Accountancy is an area that currently provides some of the widest ranging opportunities when it comes to apprenticeships. But what kinds of roles do accountancy apprenticeships actually refer to? What could you get up to on one of these schemes?
Accountancy Apprenticeships: The breakdown
First things first; what do accountants do exactly? Well, these guys are fundamental to the business world. For as long as business is going on, there will always be a need for accountants. Their role is to keep their clients' (public and private sector businesses of all sizes) financial information in order. The run checks to ensure that this information is being recorded accurately, and investigate whenever something doesn't add up. They advise on how businesses can cut costs and work more efficiently.
They can work both internally for a company, running 'internal audits' to feed back financial information to managers, and also as an external party, conducting 'external audits' which are a legal requirement.
So if you're a bit of a whizz with numbers then accountancy could be for you! What's more, you don't have to have studied subjects like maths or business studies at A-level (or equivalent) to be eligible for an accountancy apprenticeship. The majority of opportunities are open to applicants from any subject background! A minimum requirement will usually be at least a C grade or B grade in GCSE maths and English Language (or equivalent).
What does an accountancy apprenticeship involve?
- An accountancy apprenticeship involves full-time work with a specialist accountancy firm or a professional services firm. It tends to last between three and five years depending on the company for whom you work.
- You are likely to focus in a department such as audit or tax on an accountancy apprenticeship.
- Accountancy apprenticeships follow a structure set out by the government.
- Accountancy apprenticeships incorporate study for a relevant professional qualification.
- School leaver programmes are similar to apprenticeships in this field in that they will provide real full-time work experience and professional qualification study. However, a school leaver programme follows a structure created by the company themselves.
An accountancy apprenticeship provides:
- On-the-job experience with real, wide-ranging responsibilities in an accountancy firm.
- In-house structured training provided by experienced accountancy professionals.
- The chance to gain an industry recognised professional qualification.
- Connections within the accountancy industry.
- Mentoring and support to help you with anything you're struggling with and shape your career progression.
- The opportunity to reach the same level as a graduate a year quicker than if you take the university route.
Where could you work?
The beauty of accountancy apprenticeships is that they are available with firms of varying sizes across the country. You could work in the City of London, one of the world's biggest financial centres, where huge international firms such as PwC and EY have their headquarters. Small, medium and large-sized firms can run apprenticeships.
Of course, it doesn't have to be London. Many regions across the country have provide these opportunities, so you'll certainly be able to find something with a firm near you.
On-the-job travel
If you're working on an audit project on an accountancy apprenticeship then it's likely you'll be on the road with your colleagues for a set period of time as you go on-site with the relevant client to conduct your investigations and analysis. This is a feature of life as an auditor as a whole, and you could get to experience a huge range of industries.
International opportunities
As you progress in your accountancy career following completion of an accountancy apprenticeship, you could have the opportunity to do some jet-setting. Projects with multinational firms may require you to fly off to foreign climes for a set period of time to be on hand to help a client in person.
Take a look at our jobs board to see what banking, finance and accountancy apprenticeships are live.
More articles like this