Music apprenticeships: what could I do?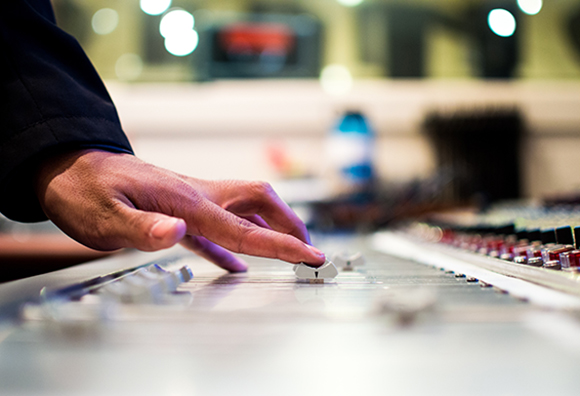 Working in music doesn't just mean playing in a band or being the next Kanye West. There are plenty of interesting, creative jobs in the music industry, with structured career paths, starting with these apprenticeships.
Music business apprenticeships
These are for people who want to work in promotions, management and agency-related jobs, planning, booking and promoting artists or bands.
You'll train as marketing or promotions assistants, or assistant publicists, as an intermediate level apprentice. You'll support the promotional activities and marketing campaigns in the music industry, using social media and social networks.
On the advanced level apprenticeship, there are several types of roles available. For example as a music publishing assistant, you'll understand the registration process and register musical works for publishing and copyright compliance, and contribute to the preparation and management of artist agreements and contracts.
Intermediate level apprenticeship
You could train in roles like:
- Marketing or promotions assistant
- Assistant publicist
Advanced level apprenticeship
You'll take on more specialised roles like:
- A&R (artists and repertoire)
- Music publishing assistant
- Radio plugger
- Marketing or promotions assistant
- Assistant publicist
Sound recording, engineering & studio apprenticeships
Sound engineers work closely with audio technology, developing a working knowledge of the equipment and making sure everything runs smoothly.
On the intermediate apprenticeship you'll learn the the skills you need to become an assistant sound engineer, supporting qualified technical staff in the maintenance and installation of equipment.
On the advanced apprenticeship your responsibilities you'll be in charge of the sound technology. You could even be the one editing and manipulating the material to perfect sound quality.
Intermediate level apprenticeships:
You could train in roles like:
- Studio assistant/sound assistant
- Assistant recording engineer
Advanced level apprenticeships
You could train in roles like:
- Technical engineer/sound technician
- Mastering engineer
- Recording engineer
- Live sound engineer
- Broadcast sound engineer
More articles like this