Creative industries apprenticeships: what could I do?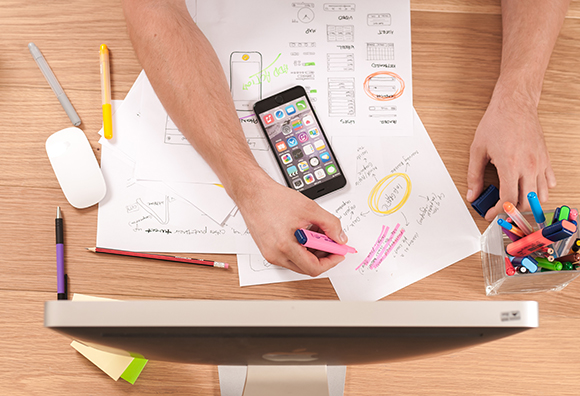 Just because you want to do something creative doesn't mean you can't undertake a structured career pathway.
Creative industry apprenticeships will hopefully begin breaking the (illegal) tradition of young people working for free for creative organistions for as long as their parents can support them, and start to level the playing field so that those from less affluent backgrounds can break into the industry, based on merit not the contents of the family wallet or the location of the family home.
Here are some examples of what you could do.
Community Arts Apprenticeship
This apprenticeship involves working with local communities by planning, promoting and running events, exhibitions and projects to engage individuals and groups of all ages. It is available at both intermediate and advanced levels.
Intermediate level trainees:
- Organise and publicise events and exhibitions
- Keep financial records
- Learn about customer care
- Help touring and resident artists/ groups/ bands/orchestras
- Assist in the management of the building and general office work including using a range of IT software
Advanced level trainees:
- Assist with the efficient running of the organisation
- Ensure the local community benefits from arts programmes
- Helps with the recruitment of administrators, artist services, maintenance and security, customer relationships and bookkeeping.
Costume and wardrobe Apprenticeship
Intermediate level trainees are taught in costume/wardrobe assistant skills which include:
- Making and altering clothes for actors and assisting them to dress
- Helping cutters
- Searching for hired costumes and accessories
- Helping with cleaning, washing and ironing of costumes
- Keeping records of accessories
- Helping to source costumes, materials and equipment
Advanced level trainees are taught assistant costume/wardrobe manager skills which include:
- Researching the type of clothes and accessories worn for a production
- Attending meetings with the artistic director, producer, set designer and technical and lighting departments
- Assisting with presentation of design ideas to the production team
- Briefing and monitoring the team
- Supporting the making and finishing of costumes
Creative & Digital Media Apprenticeships
Want to pursue a career as a film editor, director, cameraman, photographer, animator, designer? Then an Advanced Apprenticeship in Digital Media could be the right choice for you.
Trainees study creative and digital media production, 'iMedia', live events, music business and technical skills.
More articles like this