Apprenticeship CV Mistakes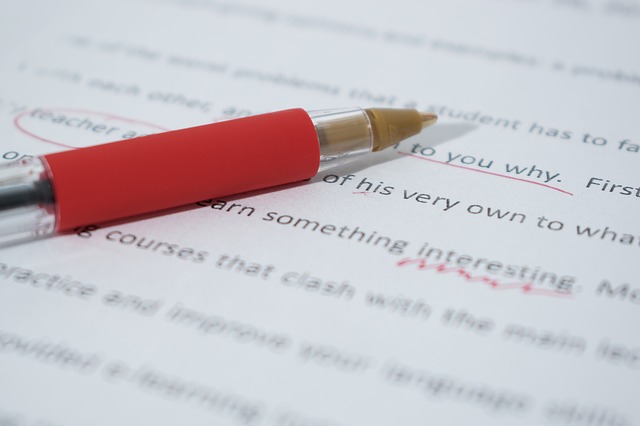 Everybody always focuses on what you should be putting in your CV, but sometimes it's best to know exactly what you shouldn't include. Let us unveil five painfully common mistakes.
You might think they are obvious, but even the most seasoned of apprenticeship hunters commit these CV crimes….
1. Using family referees
Don't use your mum, dad, sister or pet as a reference. It doesn't matter that Humpty the hamster will be able to give you a glowing reference, recruiters won't be impressed.
Instead, make sure your references are from someone you've had a professional relationship with, i.e. a teacher, a past employer or someone you have done work experience with. Ideally, they should be in a senior position. It's common courtesy to ask your referees if they don't mind before you go ahead and put their name, email address, and home address down.
2. Not checking your CV thoroughly
You might not think it's that important but some people are sticklers for grammar and spelling. You'll need to scrutinise every little bit of your CV for mistakes. It's not just typos and weird spellings that you should be smoking out.
Double check your contact details (is your telephone number right? What about your email address?) and any dates you've put down.
Make sure you've spelt the names of companies and your school right and provided the right contact details for your referees.
Don't rely too heavily on a spellcheck, as some spelling and grammar blunders may slip through the cracks! If you read your CV aloud, you're more likely to pick up on smaller mistakes.
Check, check, check and check again.
3. Not tailoring your apprenticeship CV
Too many people simply send the same old CV with every apprenticeship application. The secret of a successful apprenticeship application is to tailor your CV to each and every position you apply for.
You should always ask yourself, "What experience and skills do I have that are relevant to the role? What do I have that isn't relevant?"
Be brutal and cut out anything which doesn't add anything to your application.
For example, if you're applying for an accountancy apprenticeship, that 'Person I'd Most Like to Marry' award you got in your yearbook probably won't be the most relevant thing. That school maths scholarship, however, probably will be.
You can also adjust your CV to point recruiters to the parts that are most interesting by using bold to highlight headings or by using keywords.
For example, if your grades aren't too good, you might want to put the emphasis on your Saturday job and work experience.
The recruiters want to see the most important things first, so make sure your CV is clear, simple and easily shows where they can find certain information.
4. Using an unprofessional email address
If you want to be taken seriously, providing iwantjustinbiebersbabies@mail.com as an email address probably won't do the trick. The safest way to stay professional is to use your name in your email address, like s.whitestone@mail.com or sarah.whitestone@mail.com.
It's worth having an email address specifically for professional interactions - this could help you stay better organised and manage your apprenticeship applications.
Plus, if you're email signature is awash with cute smileys or "comedy" quotes, you might want to get rid of that too. Recruiters have been known to have an adverse reaction to informal email signatures.
5. Poorly formatted CV
Looks aren't everything, but boy do some people send out some unattractive CVs. By that, we mean using a hard to read font, weird formatting and a crazy amount of underlining and italics.
To be on the safe side, keeping your CV formatting simple is the way to go. Use a readable, attractive font. Use bold for your headings and separate them out from the body text.
Try to stay away from underlining and italics. If you have a sizeable amount of text, use bullet points to separate it out.
Stay away from these cardinal sins, and your CV will be a work of art. Well, perhaps not quite, but it will boost your chances of landing that apprenticeship interview!
More articles like this