Speculative Apprenticeship Letter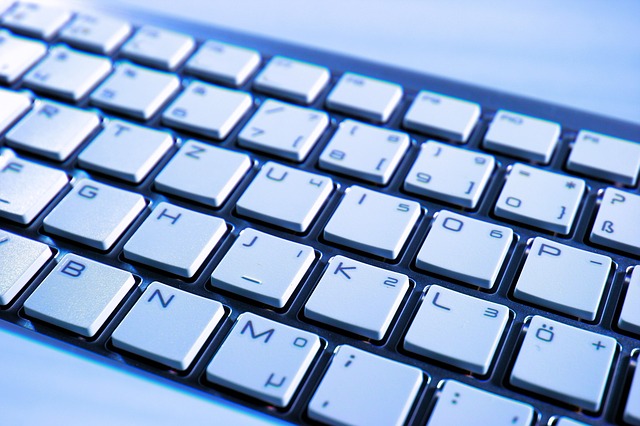 The number of apprenticeship starts per year is on the rise, but even so, plenty of apprenticeship opportunities go unadvertised. If you've got your sights set on working for a particular company or in a niche sector, then sending off a speculative application might be your best bet.
The speculative cover letter is a big part of that application, and differs slightly from a regular apprenticeship cover letter, where applicants are responding to an advertised apprenticeship vacancy. Your letter or email will form the first impression that the employer will have of you - and you'll want to make sure it impresses.
Erm…can I be your apprentice?
Randomly sending in a letter or email enquiring about apprenticeship opportunities might seem like a strange thing to do, but plenty of people do it. It shows that you're taking the initiative to seek out opportunities, and are thinking about companies which you feel would really suit you.
Here's the thing: there's no guarantee that the company will read your letter. You'll need to attract their interest straight away.
So what exactly should you put in a speculative letter?
Stick to the general rules of cover letters: keep it short, concise and no longer than a side of A4. Really pay attention to your writing: check it for spelling mistakes and grammatical errors, and read your letter aloud to get a feel for it.
You could start your letter with something like this: "I am a Year 13 student about to take my A-levels, and I am looking for apprenticeships within the engineering field".
That way, the employer immediately knows why you are writing to them, as well as a few crucial details about where you're up to in your education, and what kind of opportunity you're looking for!
Read more:
Make sure your sentences flow nicely. If you've used a lot of long sentences, trim them down! Lengthy sentences can make a letter hard to follow and confusing. Equally, if you find that you've written a lot of short snappy sentences, mix things up with a few commas.
Tailoring a speculative apprenticeship cover letter
One thing you shouldn't do is just blindly send out the same apprenticeship speculative letter to hundreds of companies. The best cover letter will be a targeted one, so carefully research the company you are applying to.
Generally speaking, most speculative cover letters will be formal and conservative, but for more creative companies, you can push the speculative letter boundaries and add a bit of personal flair.
Feel free to be more original; however, make sure you still get across your key skills and experience, whilst injecting a liberal dose of your own personality.
Above all, you'll want to show the company why you want to work for them and why it will benefit them to take you on as an apprentice. Give them unique reasons as to why you want to be their apprentice, and briefly mention some experiences which would make you ideal for the role. But don't go overboard on this - you can expand on skills and experience in your CV.
What is it about their company and industry that really appeals to you? And what have you got that makes you appealing to them? Explain to them how hiring you will really help their company.
Writing a speculative apprenticeship cover letter
When sending in a speculative letter, it's always best to phone the company first and find out who you should address it to. That way you can write to an actual person, instead of writing the generic 'Dear Sir/Madam'.
Your first paragraph will need to grab their attention, as well as enquire about possible apprenticeship openings. You might also want to give them a brief sentence about what attracts you to the company and what has motivated you to send the letter.
You might want to tell them about your current situation: e.g. "I'm about to receive my GCSE results and I am looking for an intermediate apprenticeship in engineering".
In your next two paragraphs, you'll want to show them that you have the skills and experience to be considered for an apprenticeship.
Give them unique reasons why you'd be great for their company, outline your key skills (with examples) and mention any relevant work experience or extracurricular activities.
Don't be afraid to appear confident in your letter, but also don't brag; no "I'm the best person in the entire world. I'm the Usain Bolt of apprentices." A good apprentice appreciates he or she has a lot to learn.
How to end your speculative cover letter
Don't end your letter on a bum note, be positive. Say something like "I'm looking forward to your reply" or even "It'd be great, if possible, if we could arrange a meeting to discuss this further."
You should end your letter using "Yours sincerely" if it's being sent to a named person or "Yours faithfully" if it's not addressed to a particular person. After that comes your name (obviously!).
So there you have it. There's really nothing stopping you sending off speculative letters to enquire about apprenticeship opportunities. Above all, be persistent; you might have to send out bucketloads of letters before you get a reply.
More articles like this