How to Stand Out from the Crowd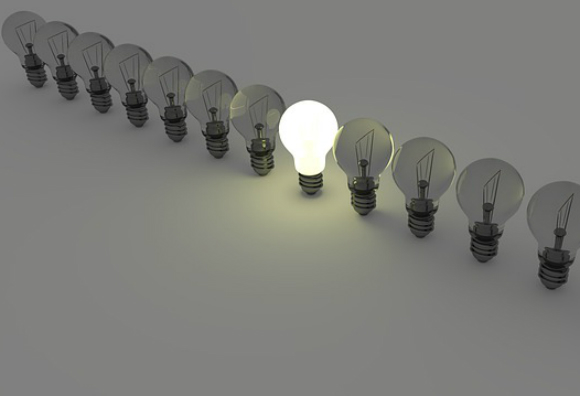 Some companies receive huge numbers of applications for their apprenticeship schemes, so how can you make sure your applications stand out from the crowd? Well, to start with, you can take note of these dos and don'ts…
Application dos and don'ts
1. Do showcase your creativity if you are applying for a creative apprenticeship (e.g. design, website design, PR or advertising). Why not set up a website to show examples of your work? Or attach case studies to your CV? You could even make an online CV. If you're applying for an online marketing-related apprenticeship, you could even create a Facebook CV!
2. Don't send in a lurid, WordArt-heavy CV with an accompanying "comedy" meme for an accountancy, finance, or business administration apprenticeship. When in doubt, keep your apprenticeship applications traditional and conservative.
3. Do research, research and research. Find out as much as you can about the apprenticeship and the employer and use your research in your application. An appreciation of the company and what the apprenticeship involves will really help your application stand head and shoulders above the rest. If you're applying for a company advertised on AllAboutSchoolLeavers, you could check out their profile as a starting point.
4. Don't turn up to the company's office with their logo tattooed on your arm to show your "dedication". Ok, you probably won't do that, but you get the picture. We're all for enthusiasm and interest, but don't go into crazy territory.
5. Do use social media in your apprenticeship job hunt. Build up a social network of contacts in the industry you're interested in and let people know that you are looking for an apprenticeship. It's definitely worth following companies that you want to work for (some even have dedicated Facebook and Twitter feeds for their apprenticeship schemes) to help you find out more about them. You'll also be the first to know about new opportunities.
6. Don't have that infamous photo of you passed out in a rabbit fancy dress costume as your Facebook profile picture, badmouth people on Twitter or send intrusive messages on LinkedIn. Carefully manage your online presence to ensure recruiters can't see things that will put them off offering you an apprenticeship. You don't want to stand out for the wrong reasons.
7. Do get involved in the industry that you want to work in. You can do this by attending events, regularly reading industry news or through other extracurricular activities. Try and get work experience or ask anyone you know in the industry if you can shadow them for a few days to find out more about what they do.
8. Don't apply for anything and everything that is going. Sending out the same generic application for every apprenticeship won't get you very far. Make sure your cover letter and CV are individually tailored to each scheme you apply for.
9. Do hone your writing style. You don't need to produce flowery phrases or write the next Booker Prize winning novel, but being able to produce good clear writing for your cover letter or application form will really help. If you struggle with your writing, you might want to get some extra help at school or take a look at gov.uk's advice for pointers on how to improve your writing. Practice makes perfect: the more cover letters and application forms you write, the better you'll get.
10. Don't send in a mistake strewn application form or cover letter. Always check it thoroughly for errors, such as spelling mistakes, grammatical errors or sentences that don't make sense. Sloppy writing will make you stick out like a sore thumb for all the wrong reasons. Use a spellchecker, read it aloud, get someone else to read through it - do anything you can to weed out any errors!
11.Do spend some time on your application and avoid copying and pasting huge chunks of text from other applications. An application written specifically for the apprenticeship role will really stand out amongst the hordes of generic applications.
12. Don't leave your apprenticeship application to the last minute. Places on the big apprenticeship schemes fill up quickly, so you'll want to apply early to be in with a shot. Last minute, slapdash applications won't impress.
Apprenticeship applications: read more
More articles like this