What can I do with my A-levels?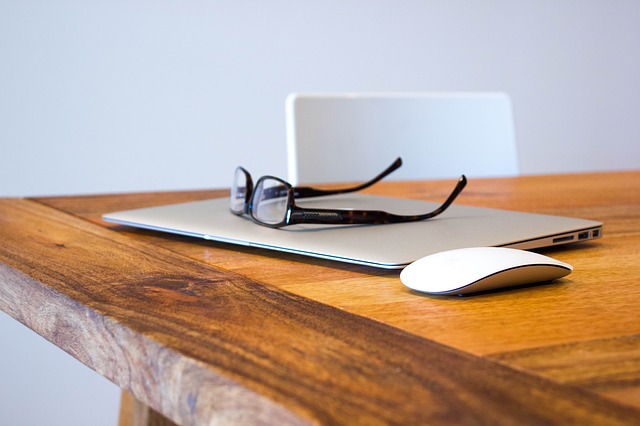 University, university, university. That's the only reason why you do A-levels, right? Well, it's a fantastic option, but A-levels aren't just a one-way ticket to university.
If you're unsure and you've not yet heard of degree apprenticeships, higher apprenticeships or advanced apprenticeships, now is the time to explore! You could also look at a sponsored degree programme, a school leaver programme or a traineeship - whatever floats your boat! You could also boost your experience and transferrable skills by taking a gap year.
It's high time that we start acknowledging ALL the options A-levels open up. So kick back and relax as we take you through a whirlwind tour of what you can do with your A-levels.
If your A-Level results were not as expected why not consider a Higher Apprenticeship or School Leaver Programme? Get the lowdown on these opportunities by signing up to our regular newsletter here or alternatively you can check a whole range of jobs by clicking here.
Option 1: University
It's the traditional route and still a very good one. Degrees are not to be sniffed at and can be the ticket to some great career options.
If you're set on going to university, you'll need to do plenty of research into the degree courses and universities on offer, finding one that tallies with your interests and career plans.
You can browse our university profiles and courses section to find out more. Tuition fees might seem like a lot, but there is plenty of financial support out there: the government offers loans to cover tuition and maintenance, and individual universities have different policies for offering bursaries and grants.
The long university holidays can be used to build up work experience, or you can opt for a sandwich degree course that involves a year spent working in industry.
Degrees are great if you want to keep your career options open, access certain careers that are only open to graduates, or if you simply want to study a subject that you are passionate about.
On average, graduates tend to get higher starting salaries and earn more over their lifetime.
However, university isn't for everyone. Some people want to get stuck straight into work or are put off by the cost of university. There are other options where you can work for a company, whilst gaining a degree.
Read More...
Option 2: Sponsored Degree Programme
If you want to go to university but are daunted by the cost, sponsored degree programmes might be just the ticket. Sponsored degree programmes come in all shapes and sizes.
For example, there are ones where you'll attend university part-time whilst working for the company that foots your tuition fees.
Other sponsored degree programmes allow school leavers to study a course full-time at university, which has been devised by a consortium of employers or a single company in conjunction with the host institution.
You can read up on the different types of sponsored degree programmes here and you can browse selected sponsored degree programmes here.
On the plus side, sponsored degree programmes can offer you some much needed financial assistance to help fund your way through university.
Particularly for those with work experience as part of the programme, they can help you build up a relationship with an employer and enhance your employment prospects after university.
Seems like a no brainer then? Well, sponsored degree programmes aren't all sunshine and rainbows.
They suffer from a lack of choice, only being available at a limited number of universities and covering a limited range of degree courses and career paths.
Option 3: Gap Year
You don't have to dive straight into university or permanent employment. If you're a bit bewildered about your options, or just fancy some breathing space, a gap year might be right for you.
It's not just a year to kick back and do nothing, though; you won't really impress many people doing that. Most people work for a bit and then go travelling.
Many of the large companies, such as KPMG, Bank of England and IBM have gap year programmes for those wishing to get in a solid year of work experience.
Alternatively, you might want to volunteer in the UK or abroad, or use your time off to get plenty of work experience. This may even help you figure out which careers might interest you.
The key thing, if you do decide to do a gap year, is to make sure you do something worthwhile. Some universities and employers won't look favourably on gap years where you've just spent your entire time in the clubs of South America.
Try and make sure you've included some more valuable experiences in your gap year, as well as partying.
Read More...
Option 4: School Leaver Programme
If you want to leap straight into the world of work but still want to gain some serious qualifications, then a school leaver programme might be the thing for you.
These schemes usually involve studying for a degree or professional qualification, whilst working for a company.
As an employee, you'll get a wage and they'll cover your training costs. That means you can earn while you learn and avoid student debt.
School leaver programmes are designed to offer a genuine alternative to university. Entry onto a scheme can be very competitive.
The big finance and accountancy firms dominate the school leaver programme market at the moment, but other opportunities can be found in industries like engineering, IT, retail, digital media and hospitality.
Bear in mind, school leaver programmes are still relatively new and therefore aren't common in most industries.
You can find out more about school leaver programmes here and you can peruse school leaver programmes here.
Option 5: Higher Apprenticeship
There is something else you can do with those A-levels, and that's a Higher Apprenticeship.
These are the crème de la crème of apprenticeships. Higher Apprenticeships bear many similarities to school leaver programmes (in fact, many school leaver programmes include a Higher Apprenticeship as part of their training programme) but tend to be shorter.
You can also get qualifications like foundation degrees, HNDs and undergraduate degrees as part of a Higher Apprenticeship.
Apprentices can usually top up their qualifications after the apprenticeship too. You can find out more about Higher Apprenticeships here and you can have a look at Higher Apprenticeship opportunities here.
Of course, some people bypass all of these options and plunge straight into employment. It's up to you to have a good think, do some research and work out the best option for you. Don't just think about the short term.
Try and imagine where you want to be in five or ten years, and figure out the best way to get there.
Deciding what to do after A-levels is one of the biggest decisions you'll make, so choose wisely!
Got a question about your career? Ask away on our AllAboutSchoolLeavers Facebook fanpage.
More articles like this