10 Job Search Commandments from an Apprentice done good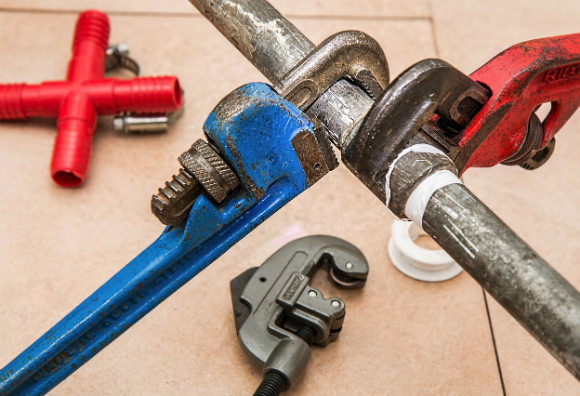 Charlie Mullins started out as a plumbing apprentice before establishing the UK's largest independent plumbing firm Pimlico Plumbers, which has a turnover of £20 million, over 200 staff and a fleet of 180 trademark vans.
In short? The man knows his stuff. So when he offered us his top ten tips on what to do when applying for any job, we jumped at the chance to hear them:
Sometimes it can feel like a lot of people don't do themselves any favours when it comes to trying to get a job.
These days a lot of the feedback I get comes from my recruitment department, so I suggested they produce Ten Commandments for applying for a job, which will hopefully help guide any candidate during their application process.
Here's what they came up with…
1. Create a well-written CV
It all starts with the CV, this is completely common sense, but in recruitment, day in and day out, we see candidates' CVs with incorrect spellings, a poor layout and incorrect grammar, so please - spell check your application, and read it over a few times!
A CV is a personal advert and represents you to potential employers; do it poorly and that's the way you're representing yourself.
2. Do not apply for irrelevant roles
Ensure your experience is relevant. Again, our recruitment team sees this on a regular basis: if you do not possess a driving license then do not apply for a driving job. Or if you are not a fully qualified plumber then do not apply for plumbing roles.
3. Compose a full, well-written covering letter
One thing we are seeing less and less of these days, is covering letters. This is an essential part of your application, because, not only does it give an employer a bit more of an insight into you, the candidate, but it also shows that you are not lazy.
Do not send a blank email with just a CV, recruiters are not mind readers: you must state what position you are applying for and give a reason as to why you feel you are relevant for this position.
4. Ensure your covering letter is tailored to each role
Do not send the same covering letter to every company for different roles. Your covering letter must be tailored to each and every organisation you are applying to.
Use it to show that you have done your research and that you are genuinely interested in joining this company; not that you just want a job and anything, anywhere will do.
5. Only apply for the jobs you actually want
Again, this is common sense but seems to be in short supply on occasion.
Applying for a job is not sending out 100 CVs to organisations via job boards and hoping for the best. When you are applying for a role, read the job specification, research the company and know what they're about. Then if possible find an email address for the recruiter and apply directly, send them a copy of your CV and covering letter.
6. Use job boards
While there may be merit in emailing your application directly to a named recruiter, applying through job boards is not all bad. This is also an efficient way of applying as the organisation may have a database that all applications go through, and emailing your application directly may sometimes bypass their system.
7. Be patient
Do not call the organisation you are applying to the next day after you have sent your application demanding feedback. This will more than likely ensure you have not got the job.
Wait a few days and then make a courtesy call enquiring if the position is still available and make them aware that you have applied.
8. Know the company!
Once you have secured an interview, do your research! This is when your knowledge really counts, not only your industry knowledge, for the role you are applying for, but also your knowledge of the company.
Find out when they started, how they started, what they do and what they are all about. This will give you plenty to talk about in an interview and shows you are a worthy potential employee.
9. Dress to impress
For an interview, dress as smart as you possibly can. Always wear a suit. If you don't own a suit, then wear a shirt with trousers or a skirt.
And guys: if you're wondering if wearing a tie is a good idea, the answer is it can rarely do you any harm, so do it. First impressions are everything in interviews, so dress to impress!
10. Again, patience is a virtue
Once you have completed your interview, again do not call the next day demanding to know if you got the job. Consider the fact that the organisation may have other candidates to see and choosing who to hire is not the easiest or quickest decision.
Don't get yourself ruled out of contention by being the "pushy one"! Wait a few days and then give a courtesy call, and politely enquire on the progress of the position.
Read more:
More articles like this