Apprenticeship Interviews: Practice Questions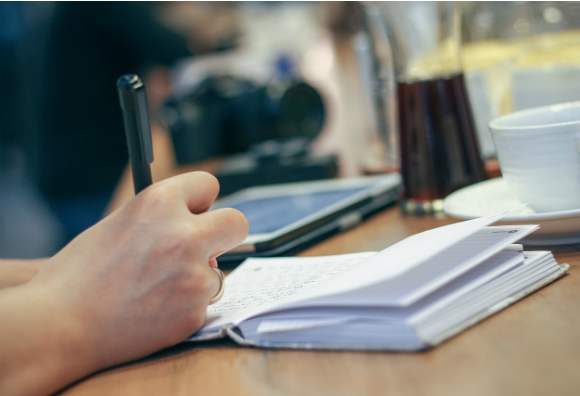 Need some help preparing for your apprenticeship interview? These questions are taken from an advice website for apprentice employers: nail your answers to them and you should be fully prepped for that interview.
"Tell us why you have applied for this apprenticeship?"
This is your chance to demonstrate how much you know (and like!) about the specific company you are applying to, and the specific role you would be taking up there. Checking out their website is a great way to get a sense of a company's values, and a good place to start is by seeing which of theirs match yours. You can also check out the profiles of some of our top 100 companies.
So in summary, speak less about the attractive wage and the proximity to your house, and more of the interesting client list and skills you'll be able to develop in the role.
"The training for the apprenticeship includes undertaking qualifications while working fulltime, and may at times be demanding. How would you organise yourself to balance your study and job, and ensure you complete your work on time?"
Think about methods you might use to organise your time. This is the modern world, and there are plenty of apps out there to help you juggle different tasks, with reminders, multiple To Do lists and time-management tips, such as Workflowy, MyLifeOrganised, and Remember The Milk.
Take a look at the apps out there, and more traditional time-management techniques, and figure out what ones work best for you. The more practical an answer you can give to a question like this, the better you'll look as a candidate.
Read more:
"How would you rate your organisational skills on a level of 1-5 (1 being the lowest)? Can you give us an example to illustrate this?"
It might be tough, but try to be as honest as possible here: the people interviewing you will be able to tell if you're lying, and remember they aren't expecting you to be perfect – they just want to see you have the aptitude to work hard and improve.
In terms of examples, again remember they know that school or weekend jobs are probably the only experience you've had, so don't be afraid to use them.
If you struggled to balance study and that Saturday shop job during your GCSEs, then say so, and tell them how you hope to improve on that performance.
If you found a great way of organising your revision plan between core subjects and option subjects, then use that.
"Can you give an example of when you have had to work independently and use your initiative either through study or work?"
As we've said before, the interviewers won't expect you to rattle off examples of when you oversaw a major transaction at an international bank, or led a school-building project in Africa (although if you have, great!) – any examples are relevant, no matter how big or small.
This could be that time you were left alone at work and the fire alarm went off, leaving you responsible for following evacuation procedure and making sure all customers left the building in the correct manner.
Or how about that Duke of Edinburgh Award, where you had to work on your own to complete various tasks?
"Can you tell us how you cope under pressure and in stressful situations?"
Obviously you're cool, calm, and collected in these situations, right? But like everything this works better if you've got some proof to back up your answer.
Maybe when under pressure having lots of exams coming up in one week you used one of the time management apps to calmly organise your revision time and collect your thoughts, overcoming the stressful situation with a pragmatic solution.
Or perhaps you have taken a leadership position when placed in a situation at work or at school, helping other people or solving a problem while under pressure.
"What do you understand by a customer-focussed service, and how do you think it will apply to this job?"
Customer-focussed service kind of says what it is on the tin: a service in which the customer is the most important factor, not the business, the product, and most definitely not you!
Think about all the ways your role could interact with customers, whether it's on the phone, over email or social media (as a young person they might entrust you with the Twitter account or Facebook page!) or in person, and how you will make sure their experience is as positive as possible.
"What do you understand by working in a team, and what are three important attributes of a good team player?"
Think about times you have worked in an effective team (this could be a group project at school, or a team at work for example) – how did they shape what you think a "team" is and how it works?
What three attributes do you think were key? And even better if you can demonstrate how you displayed those attributes!
"Where do you see yourself in five years' time?"
Again, honesty is the best policy here. Tell the truth, and then describe how you think the apprenticeship would help you reach your goal.
"Is there anything we haven't asked you that you would like to tell us about yourself to support your application?"
Here's your chance to emphasise other aspects of the role you find particularly appealing (eg. working with other people), and also to ask any questions that haven't come up (eg. what have other apprentices gone on to do?).
Show your enthusiasm and curiosity about the role, the company, what you can bring them and what the apprenticeship could bring you!
If you've yet to secure an interview, your dream job could still be out there - browse our live opportunities!
More articles like this