Apprenticeships in London: London Stock Exchange Apprenticeships Programme Opens Doors into the City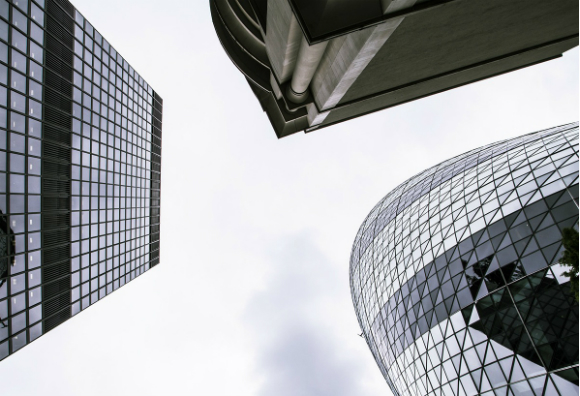 Mark Farrar, Chief Executive of AAT, provides his insight into the new opportunities being created in the City of London for school leavers.
In January 2015 The London Stock Exchange (LSE) announced that it will be setting up an apprenticeships programme with three other large City firms, for young people who aspire to work in financial careers. Their 'Gateway to the City' programme will see people aged between 16 and 24 working in apprenticeships at the LSE, Standard Chartered, Societe Generale, and Allianz Global Investors. This is excellent news that shows that large organisations do value apprenticeships.
Apprenticeships or university?
In the past apprenticeships have often been looked at as second best to going to university. At school or college, when planning their career, lots of students would be urged to go to university and told that it was the only way into a top career in a profession such as finance. Apprenticeships were seen as for less high-status jobs; this London Stock Exchange news proves that this is not true.
With the high costs of university tuition fees, many students are now looking for alternative routes into good careers, and in recent years apprenticeships have been seen as a more viable option, with a dramatic rise in the number of apprenticeship starts. A report last year from the Cebr (Centre for Economics and Business Research), on behalf of my organisation AAT, found that the number of apprenticeships starts has grown over the past decade; in the 2012/13 academic year there were over half a million starts in England alone, over double the number seen in 2007/08. As he launched his 2015 election campaign earlier this month, one of the policies Labour party leader Ed Milliband announced was a target of getting as many young people into vocational education and apprenticeships, as who go to university at the moment.
Accounting apprenticeships
At AAT, we provide a pathway to chartered accountant status for people who aren't graduates. We help people into apprenticeships in accounting, which is another career that many people think you would need to have a university degree to get into (this again shows the need for better careers guidance, our survey showed that 71% of 14-19 year olds believe that you have to have a degree to enter professions like accounting). We see many school leavers who have decided not to go to university for various different reasons. Instead they study for one of our accounting qualifications while working; they get paid to learn instead of being charged tuition fees, get hands-on experience with accounting firms, then have the same career outcomes and earn the same salaries as others who went to university.
Addressing inequality
The LSE apprenticeships announcement is also good news because it could play a part in opening access to the City, which is still dominated by one small subset of society, university educated individuals from comfortable backgrounds. Partnering with City Gateway, a charity which helps young people from Tower Hamlets, one of London's most deprived boroughs, shows that the programme is aimed at people who may have gone through school thinking a career in the City would be out of their reach. Young people who may not have wanted to go to university, and who would never have thought about applying for a role with global organisations like these.
It's very important for a healthy society, especially with fears of rising wealth inequality over the last few years, that everyone has an equal opportunity to get into a good career, regardless of their background. Young people need to be able to look at people in top professions and not think that they could never achieve the same because of where they went to school.
Well done to LSE, Standard Chartered, Societe Generale, Allianz Global Investors, and City Gateway for setting this programme up. We should see more programmes like this from other large and leading organisations in future, meaning that if you have doubts about university; you know that there are alternatives routes that can still lead to the career you want.
More articles like this