How hard is it to get an Advanced Apprenticeship?
Billy Sexton
Last updated 16 Apr 2020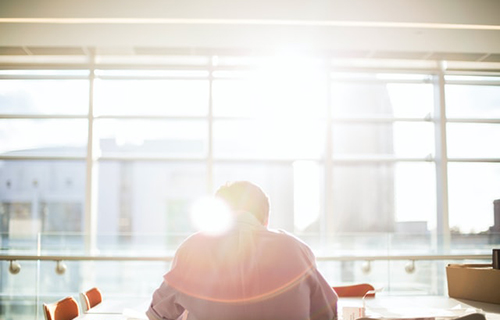 Advanced Apprenticeships are level 3, which means they are the equivalent of A-levels or the International Baccalaureate diploma for example.
Advanced Apprenticeships combine learning on the job, getting a qualification and being paid. You can do an Advanced Apprenticeship if you are aged 16 or above, and there are plenty out there for young people looking to enter the world of work as soon as they have finished secondary education.
As with all apprenticeships, it's not 'easy-peasy-lemon-squeezy' to get one, but Advanced Apprenticeships are the most common apprenticeship out there, and they may have less demanding entry requirements than Higher and Degree Apprenticeships too.
Advanced Apprenticeships: what do the numbers tell us?
The number of Advanced Apprenticeships available each year is higher than all other levels of apprenticeship.
Statistics from the UK government reveal that 44.4% of all apprenticeship starts in the 2018/19 academic year were at Level 3, equating to over 174,000 of roughly 395,000 apprenticeships started.
This means that if you're on the hunt for an Advanced Apprenticeship, there are a lot of opportunities out there for you to research and explore.
What are the typical entry requirements for an Advanced Apprenticeship?
Advanced Apprenticeship entry requirements vary by employer but are likely to be reasonably challenging. First and foremost, because Advanced Apprenticeships are Level 3, employers will want you to have a minimum of five GCSEs at grades 9-4, or equivalent.
Additionally, employers who take on Advanced Apprentices want their apprentices to stay and grow within the company. They are paying for your learning and course fees, paying you a salary (the National Apprenticeship Minimum Wage stands at £4.15 an hour at the time of writing, though employers may pay more), and would like to see you continue to work at the organisation for a number of years after you complete your qualification.
There's a lot of potential for progression after you complete an Advanced Apprenticeship too. With two years of work experience, and a Level 3 qualification, you could go on to start a Higher or Degree Level Apprenticeship or continue with a full-time job.
From checking out the roles available on AllAboutSchoolLeavers at the time of writing, entry requirements include the following:
Vodafone Field Technician - A full clean driving license and a minimum of 5 GCSEs at Grade C or 4 or above including Maths and English at GCSE or A Level, or an equivalent level qualification such as a Level 2 apprenticeship
Unilever Business Administrator - GCSEs in English Language and Maths at grade C or 4 and above
Irwin Mitchell Paralegal Apprenticeship - You'll need five GCSEs at grade 9-4 (A*-C), specifically Maths and English. You'll also need three A Levels Grade C or above.
What else will an Advanced Apprenticeship employer be looking for?
Advanced Apprenticeship employers will also want to hire a person who has certain behaviours or characteristics. They will assess these in the application you make, and also through any psychometric testing and assessment days that you are invited to undertake and attend.
Every organisation is different, so it's best that you check their website and research company values before you make any applications. However, generally speaking, employers are looking for the following:
Commitment and passion – you're going to be doing an Advanced Apprenticeship for at least two years, so employers want to know that you're committed to completing the apprenticeship. They'll also be hoping that you're passionate about the company and sector of work. Employers want somebody in their firm who will think innovatively and be enthused about helping the business reach their goals.
Motivated and willing to learn – On any apprenticeship, you will spend 20% of your time learning off the job and Advanced Apprenticeships are no different. You will also have a full-time job, which will be busy and demanding at times so could face a situation where you have coursework due and have deadlines at work. Your employer will support you, but you need to be able to juggle priorities yourself too and be motivated to succeed and continually improve both inside and outside the classroom.
Communication, teamwork and people skills – when you do an apprenticeship, you will be interacting on a daily basis with people from all walks of life. Whilst you will make friends in your cohort, some people you work with maybe older than you, for example. Additionally, the challenges you face at work will be different from the challenges you face at school, so you will need to use your initiative and intelligence to overcome new challenges.
I'm ready to apply for an Advanced Apprenticeship!
Not put off by the hurdles and obstacles between you and an Advanced Apprenticeship? That's exactly the type of attitude that will bring you success! Head to the jobs section of AllAboutSchoolLeavers to check out the latest opportunities and check out our other advice articles about Advanced Apprenticeships.
More articles like this