What skills do Advanced Apprenticeships develop?
Raphael Jucobin
Last updated 22 Jul 2020
Advanced Apprenticeships are a fantastic way to gain work experience and prepare for a future career, developing some important skills along the way. They can give you a head start in a number of different fields as you switch the classroom for the workplace environment.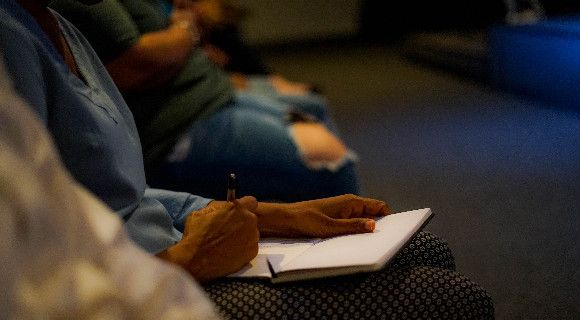 Aside from the practical knowledge that will be relevant to whatever field your apprenticeship is in, you'll be acquiring a range of skills that will be invaluable for the rest of your education, and set you apart from the regular A levels student.
Time management skills
One of the advantages an apprenticeship offers is that you will be able to jump straight into the world of work, and get some invaluable work experience early on while your peers stay in the classroom. This means you'll be learning how to manage your time independently, as you'll often be left to work on your own to work towards your targets, with no timetables! The ability to organise your work will be highly valued when you move on to working full-time in the future, so this is a great opportunity to perfect that skill as you're gaining experience.
As with other types of apprenticeships - such as higher or degree level programmes - you will be expected to spend 20% of your time receiving training away from job. For instance, you might see yourself studying for a BTEC qualification as part of the apprenticeship. It may seem daunting at first to juggle between off-site learning and a full-time job, but you will have the support of your supervisors throughout your placement and the time management skills you obtain will be invaluable for the future.
Using your initiative
Working out how to solve problems using your own initiative is a useful skill you'll be developing over the course of your apprenticeship. As you'll be in a working environment, employers will often be looking to see if you can think on your toes to address any issues.
As your apprenticeship goes on, it's likely that you'll be given more and more responsibilities, meaning you'll be able to learn how to work under pressure.
Communication skills
While it may seem obvious that you'll be expected to listen and speak during your placement, conveying your ideas and getting your point across effectively is a valuable aspect of apprenticeships.
Instead of simply listening to the teacher as you would in a classroom, you'll be expected to contribute in the workplace, and develop a rapport with your coworkers, or even clients in some situations. This could be through team meetings, presentations or discussions with your supervisor. Developing this skill will be useful for whatever you go on to do after your apprenticeship, whether it be in that sector of work or not.
Industry-specific skills
You won't just be learning soft skills while you're on the job. Depending on the type of advanced apprenticeship that you take up, there will be a range of technical and practical skills that you can gain over the course of your placement. For example you might find yourself learning about the specifics of a career in design, finance, engineering or health services.
Where can I apply for an Advanced Apprenticeship?
Are you interested in developing these skills while gaining work experience in the field you're interested in? Head on over to the jobs section of our website for the latest openings!
More articles like this