Public services apprenticeships: doing an Advanced Apprenticeship
Emma Finamore
Last updated 21 Jan 2019
Explore the Advanced Apprenticeship options available in the public services.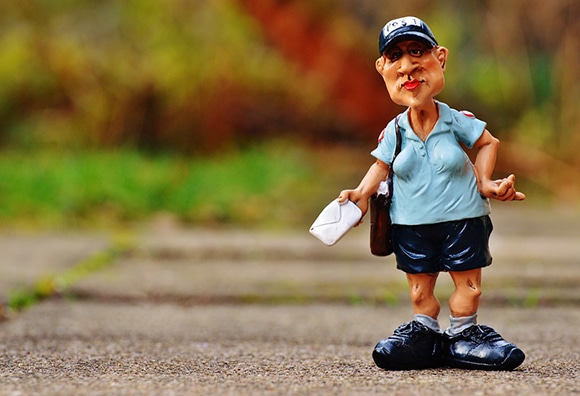 For those interested in the public services, and in doing an Advanced Apprenticeship, here are many public services apprenticeships to choose from. 'Public services' is a term that encapsulates many of the careers that serve the community in some way. Here are a few examples of apprenticeships at Level 3 – Advanced Apprenticeships – that school leavers could consider if they want to move into this industry.
Housing Advanced Apprenticeships
Housing officers supervise the day-to-day management of rented properties that belong to housing associations and local authorities. They assess the needs of people applying for housing, allocate vacant accommodation and deal with problems from anti-social behaviour to broken boilers.
Apprentices' duties will depend on whether the employer is part of the public sector, the voluntary sector, or the private rented sector. You could be assessing housing need in applicants, letting homes, collecting rents, even managing the development of new homes
On an Advanced Apprenticeship you can train in roles like:
· Housing officer
· Housing support officer
· Community support officer
Libraries, archives and records Advanced Apprenticeships
This apprenticeship covers roles in libraries, archives and information services – all of which exist to give the pubic the information they want to find.
On an Advanced Apprenticeship in libraries, archives and records you could train in roles like:
· Archive co-ordinator
· Records co-ordinator
· Senior library assistant
· Information services co-ordinator
· Library services supervisor
Working in a library, you could be organising storytelling sessions for children, helping people learn to use a computer, cataloguing and indexing books, or even working with someone to trace their family tree.
As an archivist, you'll take care of collections of historical items and documents in companies and communities, working with all types of materials, from books and maps to film and electronic files.
Increasingly, the best companies are those which make the best use of knowledge and information, with specialist staff ensuring that the right information is easily available to colleagues and customers.
This apprenticeship is a good base for moving on to further education, as career progression in this field often requires a degree.
Local taxation and benefits Advanced Apprenticeships
Local taxation and benefits are both administered by local authorities in England. A growing number of private companies are contracted to provide benefit services, many of whom employ apprentices as well as the local governments and councils themselves.
Those on Advanced Apprenticeships in this field could train in roles like:
· Local government revenues officer
· Local government benefits officer
· Local government revenue and benefits officer
Advanced Apprentices could work as a local government revenues officer, calculating rents, council tax and business rates, sending bills and issuing reminders, collecting and processing payments, dealing with enquiries face-to-face, by letter or by phone, and recovering arrears of rent or council tax.
Or you could work as a local government benefits officer, whose duties include assessing whether people are entitled to housing and council tax benefits, communicating with other government agencies, dealing with enquiries face-to-face, by letter or by phone and recovering overpayments of benefit.
Policing Advanced Apprenticeships
Advanced Apprentices in this field can train as a non-commissioned officer. As a non-commissioned officer you'll work in collaboration with the communities you serve - maintaining law and order.
Apprentices will be providing an initial response to incidents, carrying out searches, arrests, interviews and managing conflict. The role will include conducting priority and volume investigations and providing initial support to victims and witnesses.
Youth work Advanced Apprenticeships
Those on Advanced Apprenticeships in this area can train as youth support workers.
This is about providing young people with challenges and new experiences – allowing them to be creative, active and have fun.
Every young person has a unique situation, so you could be doing a wide range of tasks, such as offering counselling and support, developing projects that tackle issues, and organising activities like sports and drama.
You'll need to come up with creative ways to reach young people and be able to build relationships with them, but there's an administrative side to youth work too, for example:
· Managing volunteers or part-time staff
· Applying for grants
· Keeping records of your work
· Networking with other professionals including social workers, teachers and probation officers
As with all apprenticeships, public services Advanced Apprenticeships will involve a combination of paid work and assessed training, with a training provider such as a further education college, all while being paid a proper wage.
More articles like this